Australia is best known for its beaches. Moreover, due to a very long coastline, there are literally endless beaches to explore. The beaches in New South Wales are well-known in Australia and throughout the world.
Working in this competitive environment can often increase our stress levels. That's why it becomes essential to take a break sometimes. Beaches are certainly one of the best ways to blow off some steam.
Best Beaches in New South Wales
Even if a person visits a new beach in NSW every day, it will take years to explore them all. It is due to a very long coastline along NSW.
Listing all of them can be exhaustive and overwhelming. Thus, to make things easier, the top 27 beaches in New South Wales are listed below.
1. Wategos Beach
The award for the prettiest beach in Byron Bay definitely goes to Wategos Beach. A relaxed vibe is a popular feature of this beach. If surfing is your thing, it's the best option for you. Wategos Beach is heaven for learning surfing.
Its location is pretty accessible. Wategos Beach is situated in the middle of Cape Byron and Fisherman Lookout. You can walk on the walking track there through Cape Byron.
It's better to reach there as earliest as possible. Limited parking is available only.
2. Hyams Beach, Jervis Bay
One of the most spectacular beaches in the south of Sydney is Hyams Beach. It is a seaside village that is located along the coastline of Jervis Bay.
Hymas Beach's highlighting feature is its turquoise-colored water and bright-colored white sand. It is a very popular holiday destination to relax in.
Other than Hymas Beach, there are many activities Jervis Bay has to offer. These include hiking, snorkeling, whale watching, and many more.
3. Cabarita Beach
Cabarita Beach has been awarded the best beach award in the whole of Australia (2020). It surely adds a star to New South Wales's treasure. The beach has kept its small-town charm. Tiny coffee shops with big flavors are scattered all over.
It has many day spas and beach-view bars all around. Cabarita is also famous for its surf breaks and viewpoints. Norries headland is the most famous of them.
Carbarita is also family-friendly. It has many picnic spots and play areas for children. Bird watching is a famous activity in Cudgen Lake.
4. Caves Beach, Central Coast
Caves Beach is a 300-meter surf sandy beach in Swansea. It has everything one could possibly imagine. From seashells hunting to surfing, it's a family-friendly beach and has something to offer everybody.
Cleanliness is a key feature of this beach. Well-maintained public facilities such as toilets, a changing room, showers, and parking are highlights.
A landmark at Caves Beach is "critter-filled rock pools." It also has a network of many sea caves. They can be explored in low tide only.
For fitness geeks, a 900-meter coastline is offered, linking Caves Beach with Quarries Head.
5. Palm Beach, Sydney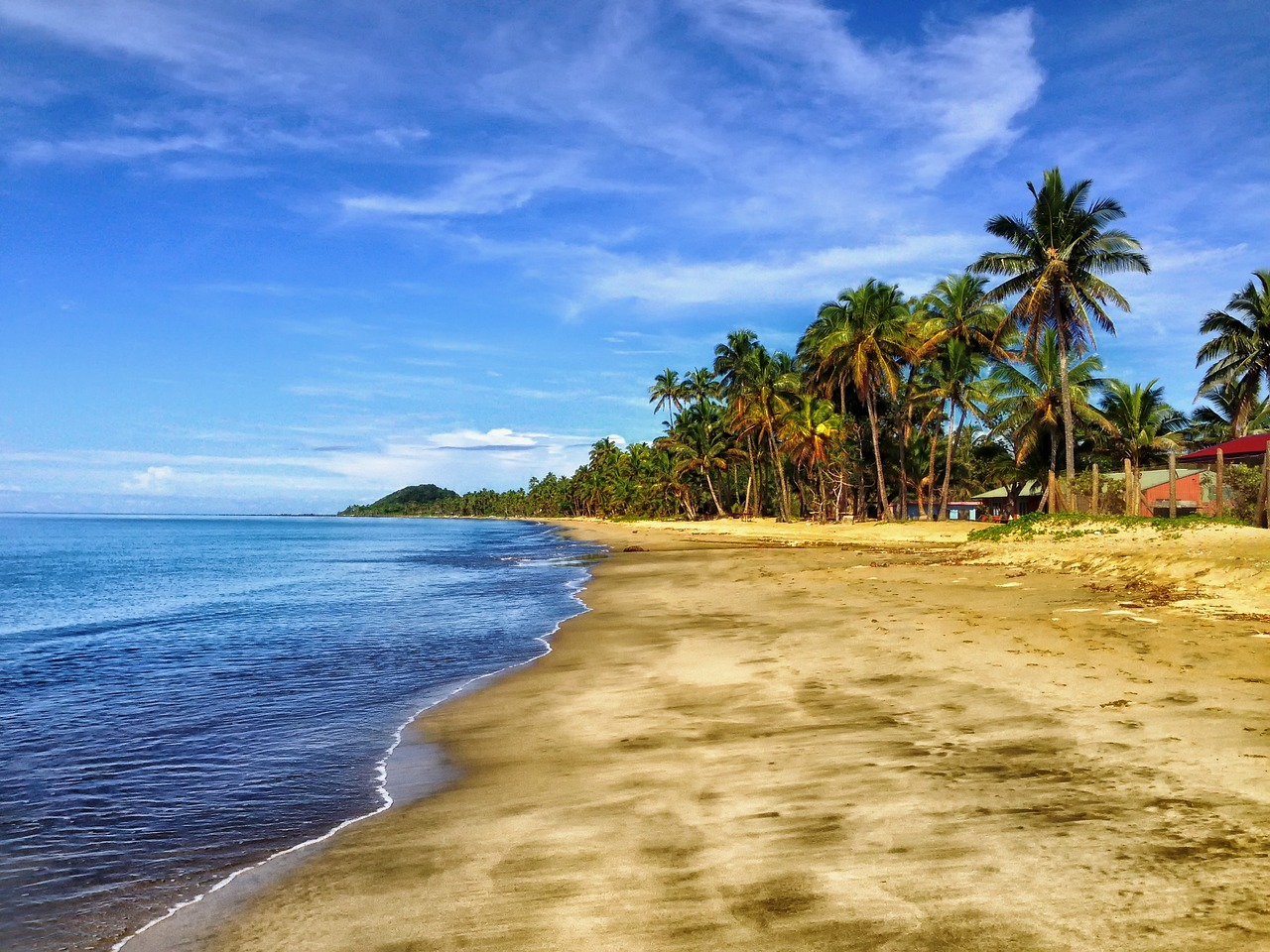 Palm Beach is the northernmost beach in Sydney. It is the best beach NSW has to offer.
The golden sand and its color-changing water are the most highlighted features. Moreover, it isn't crowded so you can relax here.
If one happens to visit this beach in winter, humpback whales could be seen migrating. The lighthouse is also a sight to behold. It is a short walk from the beach.
6. Emerald Beach, Coffs Harbour
Just south of Woolgoogla and about 15 min from Coffs Harbour is Emerald Beach. It has a quiet atmosphere and a safe option for swimming.
It is an excellent place for surfing. There are many cafes just behind the beach.
Look At Me Now headland is also a famous spot at the beach. It offers a family-friendly spot for swimmers and beach walks.
7. Avoca Beach
Another one of the northern Sydney beaches on the list is Avoca Beach. 95 km from the south of Sydney, Avoca Beach is a residential area.
Many surfing competitions are held at the beach. Moreover, there's a bowling club, historic cinema, and a caravan park.
It is ideal for fishing and swimming for all ages. If one wants an excellent view, Captain Cook Lookout is just the place.
Avoca Beach also has a still-water lake with walks and picnic areas. Woodchopping and horse races are also held at the Life Saving Club of Avoca Beach.
The relaxed and friendly ambiance is however the highlight of Avoca Beach.
8. North Beach at Mylestom
North Beach is situated near the coastal town of Mylestom. It is a non-crowded beach with only surfers, fishermen, and birds. North Beach is a part of Coffs Coast.
It is a perfect getaway spot away from a packed city. The beach follows the Bellinger River for a few kilometers to Urunga.
One could experience a beautiful sunrise over Tuckers Rocks and a sunset behind Picket Hills making North Beach a paradise.
It has a 1km long boardwalk crossing a lagoon and two rivers. The nearby town of Bellingen is famous for its weekly market and vibrant art scene.
Moreover, Dorrigo Plateau, located near the beach, is famous for its national parks and waterfalls.
9. Austinmer Beach
Located just 20 min north of the central business district, Austinmer Beach caters to large summer crowds. This beach lies in the middle of two low-headlands.
Austinmer Beach is a well-known beach in Wollongong. It is located off Lawrence Hargrave Drive. A large car park is located nearby. Surf Club and other facilities are along the southern half of the beach.
Swimming can be dangerous here. Stay within the flags on the beach. A right break runs off the southern rocks into the rip, with the central break depending on bar conditions.
It's a popular fishing spot too. It also has a picnic area nearby, so it caters to families.
10. Angourie Point Beach, Yamba
Angourie Point Beach is a big beating heart of the Australian Surfing community. It is not a swimming beach as it's rocky. But it has much more to offer.
To the north of the beach is an imposing rock shelf that extends 150 meters. One can do wave-watching here. Waves are as big as they could be.
If one follows the walking track to Angourie's grassy headland, one could see Yamba's sprinkling of lights. To the south, is a series of headlands visible in the mist. Other than that, there's an open shower in the parking lot, which is usually busy.
11. South West Rocks
These are the series of beaches found in New South Wales. It is a hard-kept secret, hence it's protected. They are located near the Macleay River. It's famous amongst fishermen and scuba divers.
To get here, it's a five-hour drive from central Sydney. Additionally, one can catch a train from Sydney to Kempsey. You can also fly into Port Macquarie and drive north.
There are a total of six beaches to choose from here. The most well-known beach of all of them is Horseshoe Bay Beach. It is a sheltered cove and a top right-hand surf break. There's another secluded beach called Gap Beach.
One could visit Fish Rock Cave just offshore of the South West Rocks. It's a breeding ground for grey sharks too. There's Yarriabini National Park to the northwest of the rocks. Mount Yarrahapinni offers a view of Macleay Valley Coast. One can mountain bike in the park.
There's an 18-hole golf course nearby South West Rocks. Fishing at the river estuary is another one of the things to do when in South West Rocks.
12. Elizabeth Beach, Pacific Palms
A great family beach in Booti Booti National Park is Elizabeth Beach. It is a calm North facing beach. Furthermore, it's the only beach in Pacific Palms which is patrolled in summer too. It is recommended to walk on the beautiful walking track in the north of the beach.
The beach is about 600 meters in length. In summer, one could swim, surf or snorkel. Moreover, in winter, whales can be seen migrating off the coast.
It has a picnic area just nearby the beach, which is perfect for a barbecue by the sea. There are cafes nearby, which one could explore for coffee.
13. Maitland Bay Beach, Bouddi National Park
If you are fit enough, a stunning 600 meters long south-facing beach waits for you. Maitland bay beach is named after the pebble steamer SS Maitland. The beach faces south-southwest and is well preserved from most swell by the Maitland Bombora.
Above all, waves here have an average height of 0.5 meters, which permits small boats to anchor safely. Swimming can be done, but children should watch the surge and deep water close inshore.
Fishing is not permitted here, but surfing can be done on a surging shore break.
14. Zenith Beach, Port Stephens
If you are into photography, then Zenith Beach and you are a match made in heaven. On the north border of the beach is Tomaree Head Mountain.
It is located in Port Stephen located 215 km from Sydney.
Reddish rocks could be found in the sand of Zenith Beach, making it unique. It is popular for its big waves and a walking track around Shoal Bay.
Above all, the beach could also be viewed from the top of Tomarre Head. Moreover, Stockon Bight, which is a tiny desert, is near the beach. It is famous for sandboarding, safari tours, and stargazing.
15. Merewether Beach
If you are in North Sydney by chance, then you are in for an adventure. Merewether Beach in Newcastle is also included in the "National Surf Reserve."
It should be noticed that, with waves not too big at the shore, Merewether Beach is safe to travel with kids. The Merewether Ocean baths are another of its attractions.
Moreover, Newcastle itself has much to offer. Located 160km north of Sydney, Newcastle is a great destination in summer.
One of its highlights is the Newcastle Museum. Also, Fort Scratchley and Nobby's Lighthouse are great places that could also be visited.
16. Shelly Beach, Ballina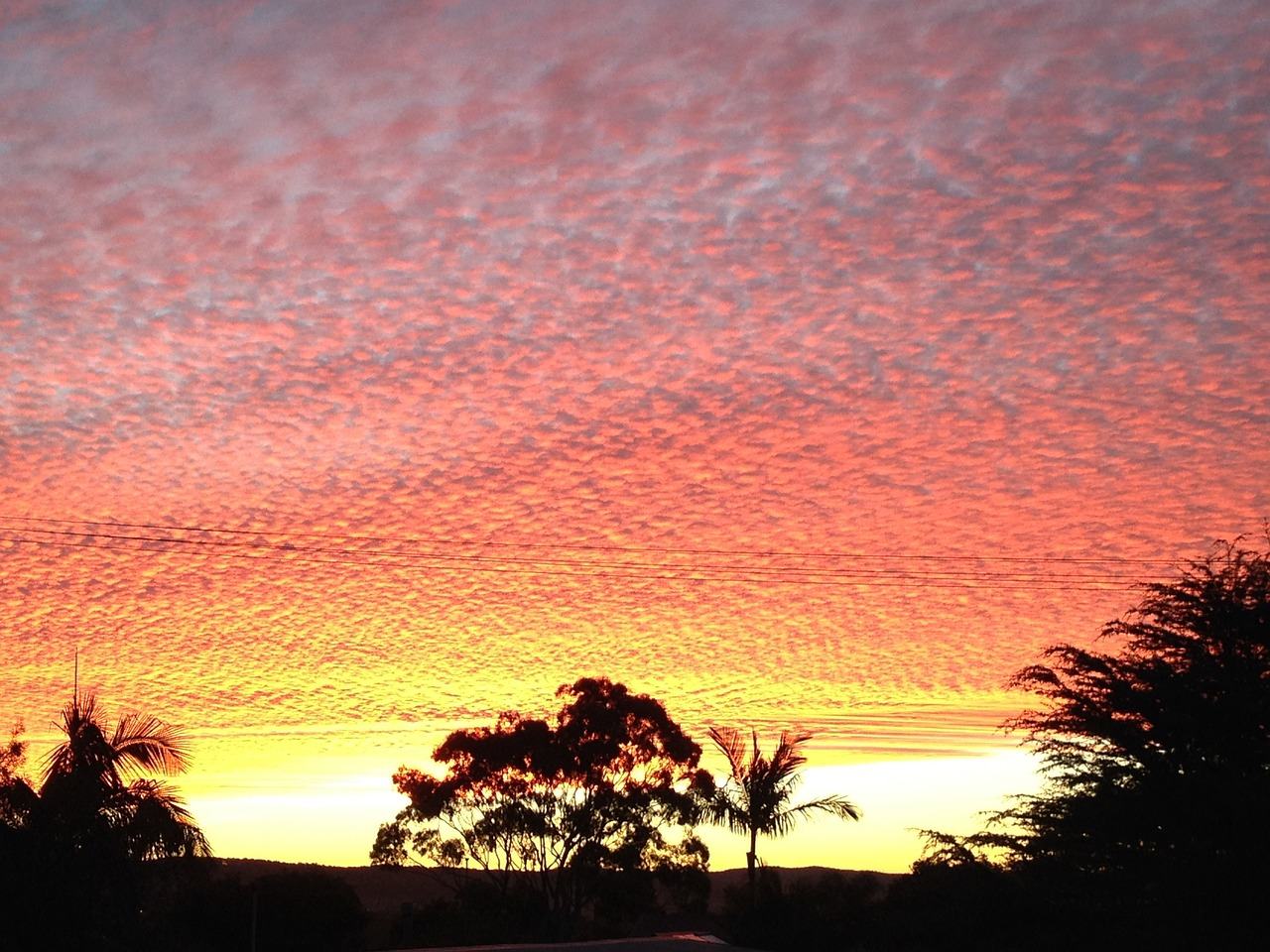 Shelly Beach is another gem located 740 km north of Sydney. The best months to visit there are November, December, January, and February.
After parking at Ballina Head Lookout, head towards Ballina Lighthouse. It can be viewed from outside but not entered.
Ballina is a relaxing place to enjoy coastal views. It has points both for Shelly Beach and Lighthouse Beach.
Talking about Shelly Beach, it has Rock pools to play in the low tide. It is popular with swimmers and surfers. Surf Lifesavers patrols are often, so it's safe.
Big Prawn on River Street West Ballina is a famous roadside attraction near the beach.
17. Broulee Beach
Broulee Beach is a long-sweeping beach that is protected by Broulee Island all around. This beach is perfect for families and tourists.
It is located on the south side of Batemans Bay. The sand dips gradually, that's why it's a favorite amongst families.
Broulee Beach has some of the best surf that the south coast has to offer. It is perfect for fishing, or taking a dip. Also, snorkeling can be done here.
18. Lighthouse Beach, Port Macquarie
Lighthouse Beach has a stretch of 9km and is a beauty to behold. If privacy is your thing, then look no forward.
It has many points through which it can be accessed. The best point is Watonga Rocks.
If one wants a beautiful view, the top of the rock formation is just the spot. The northern end of Lighthouse Beach has a Tacking Point Lighthouse. It provides an excellent vantage point to watch the sunset.
19. The Garie Beach, The Royal National Park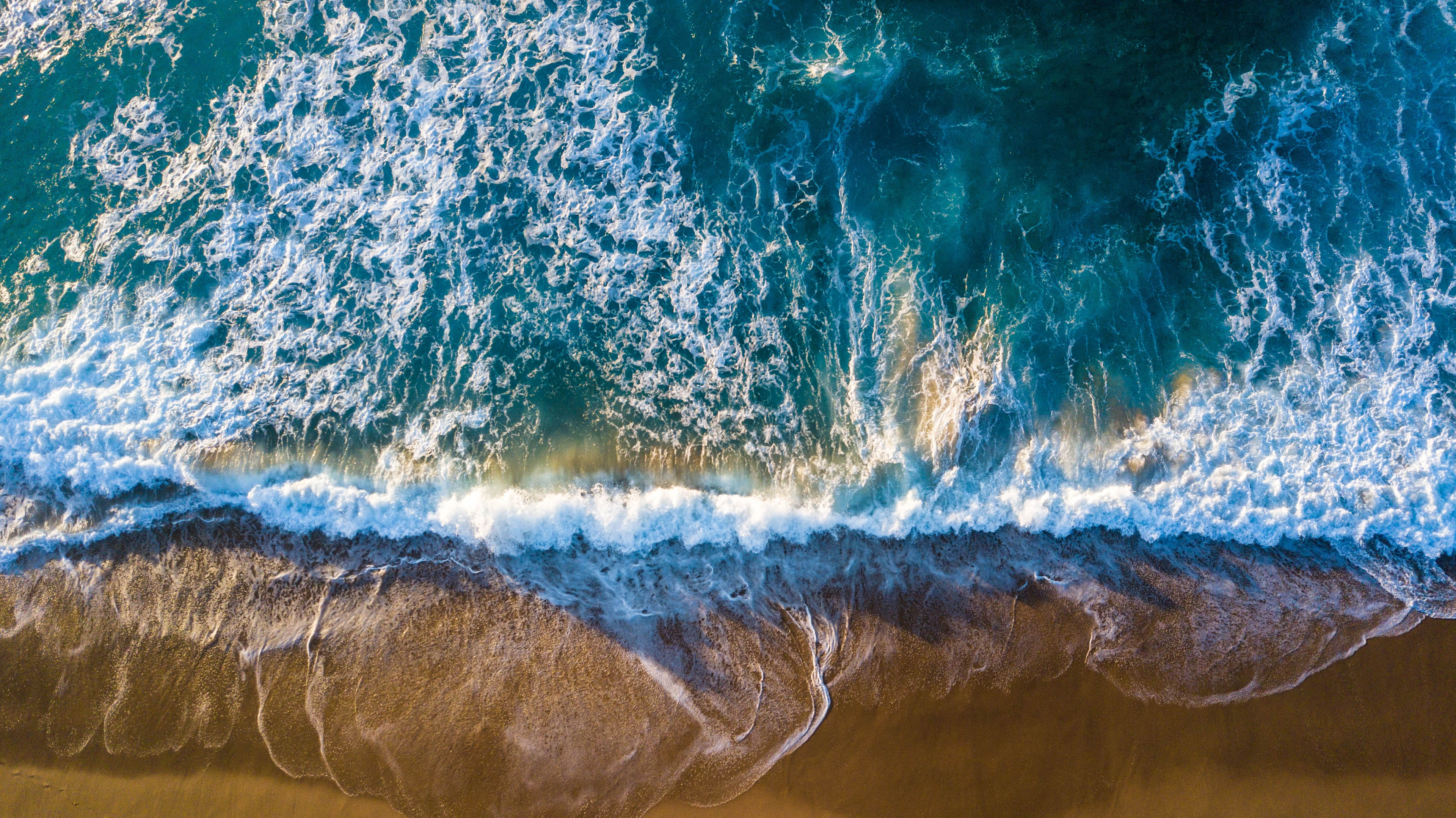 Garie Beach is one of the eleven beaches in Royal National Park. It provides some of the best surfing waves in the NSW region. Garies Surf Life Saving Club is an essential community service at the beach.
It is a 20-min drive from Bundeena. One can get a great view of the beach from the Royal National Park Coast Track.
It has all the essentials nearby – a parking lot, toilets, a picnic area, and a kiosk. Despite having dangerous rips and currents, it is patrolled regularly.
20. Ghosties Beach, Central Coast
As its name suggests, Ghosties Beach has a wild feel to it. It is backed by a huge cliff.
Some of the best sea caves are found in the southern part of Ghosties Beach. One can access these easily. It leads a person through a narrow gap into a rainbow-colored cave.
With sea caves comes a chance for wonderful photography. Moreover, red and gold caves can be accessed in low tide.
21. Bondi Beach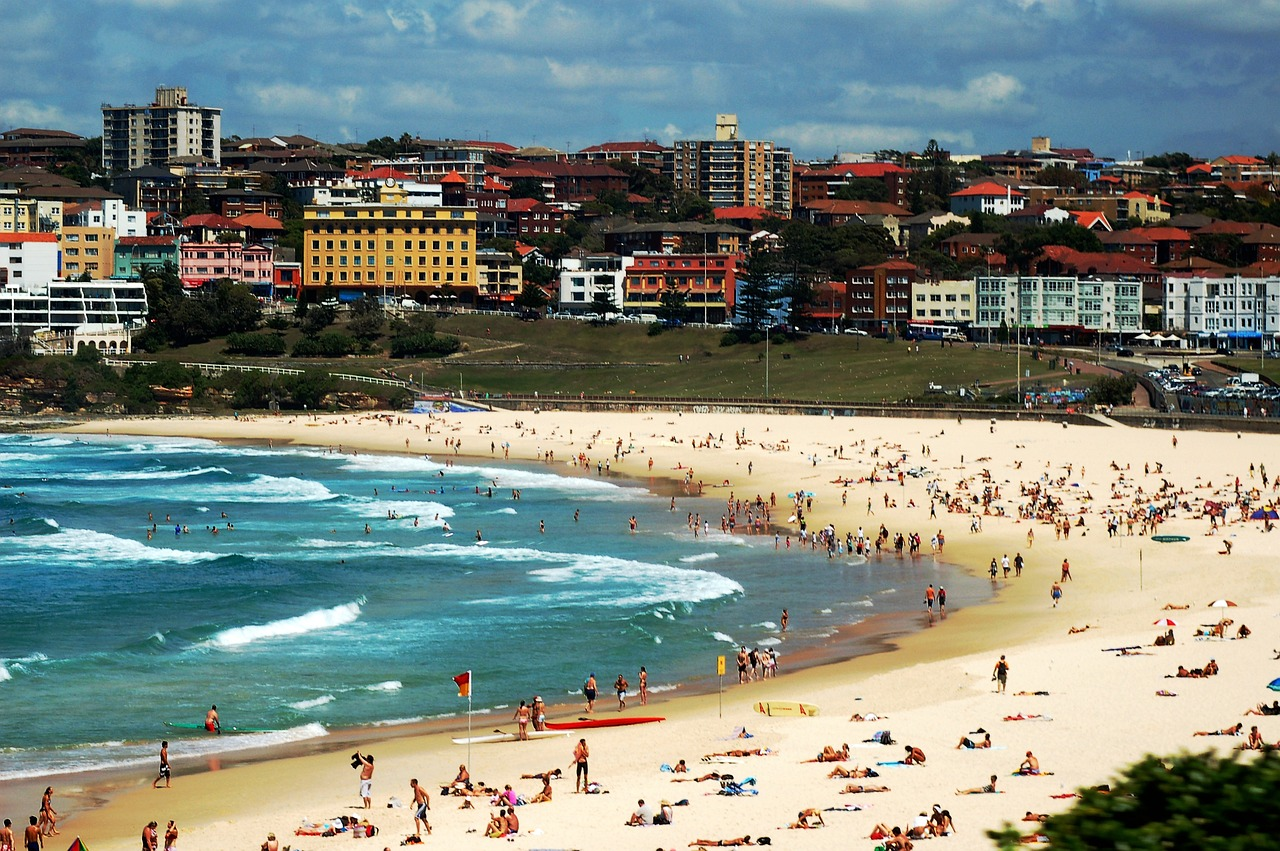 It is the most popular of all beaches in NSW, Bondi Beach. Bondi Beach is the most popular beach in NSW, amassing the greatest number of visitors every year.
People visit this Bondi Beach to learn to surf. Moreover, it is also famous for its water sports. However, this beach can be dangerous for non-swimmers.
Strong rip currents are a common feature here. If one is lucky, whales and dolphins, and fairy penguins can be seen here. Wildlife is the key feature of this beach.
22. Treachery Beach, Seal Rocks
It is one of the secret beaches in New South Wales. This beach is not very well known, so it offers peace. It's a short 900m walk in order to get to the beach.
Lighthouse Beach can be viewed from here. There's a campsite in Treachery so that tents can be pitched. It is located 400m from the original beach.
Treachery Beach is famous for its Whale and dolphin sightings. The beach is vast with compact sand. It is located in the wild, so swim carefully.
400m from the campsite is Treachery Headland. It offers a view of the Lighthouse beach. Rocks located there provide a fishing spot. The beach also provides a perfect surfing spot.
23. Balmoral Beach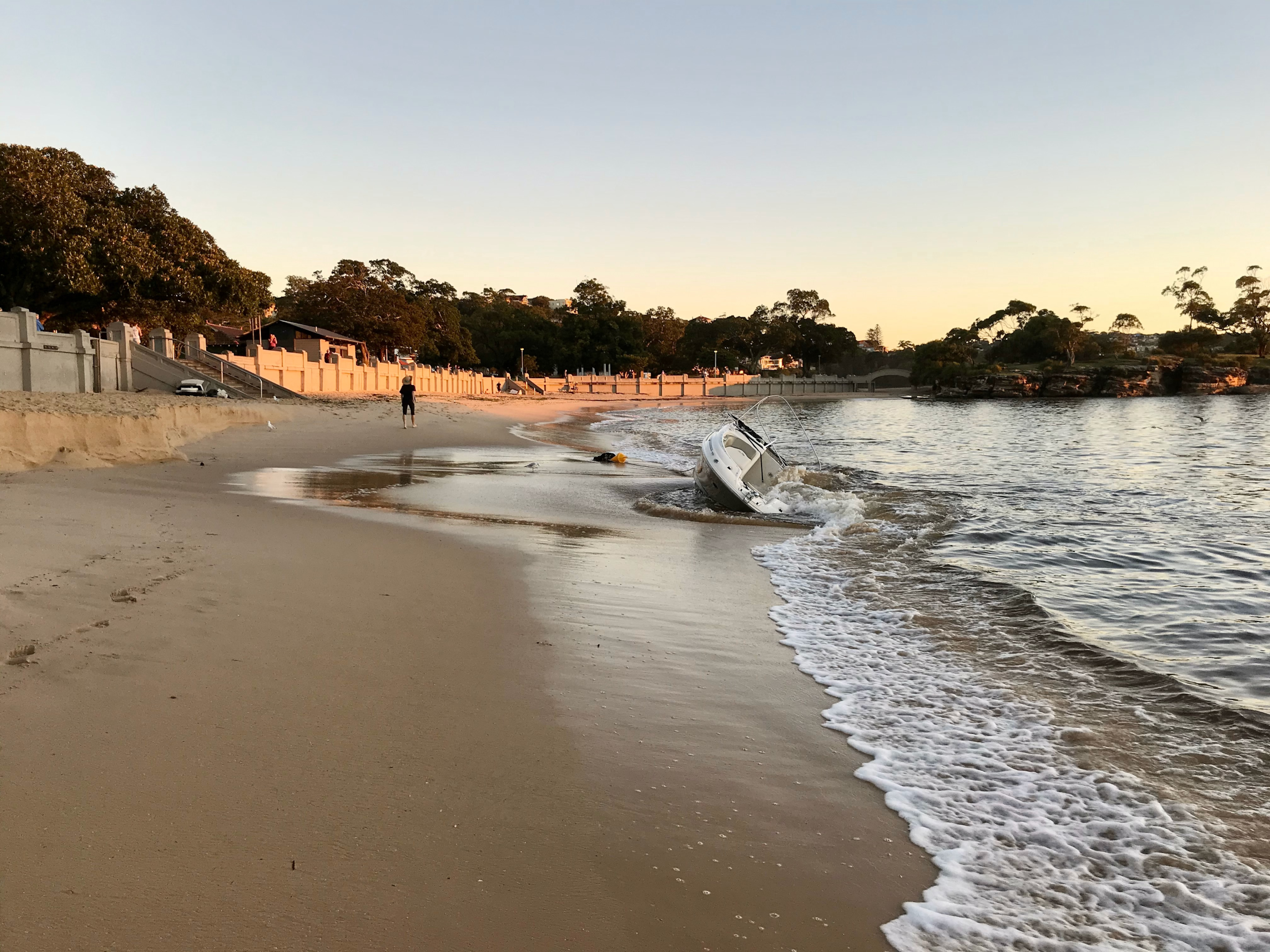 If one wants to just relax, Balmoral Beach is the best NSW has to offer. The transparent turquoise water provides a sense of calmness here. It is separated by a pedestrian bridge from Edward Beach.
The beach is accessible by bus no. 248. One could reach here with the help of a ferry too.
A walk around Esplanade is a must here. Many grassy areas near the beach are great picnic spots. Kayaking, paddle boarding, and sailing are some of the activities that one could do.
Shallow rock pools in Balmoral are perfect for children. Moreover, many cafes can be found in the area. The Boathouse is the most popular of those.
24. Manly Beach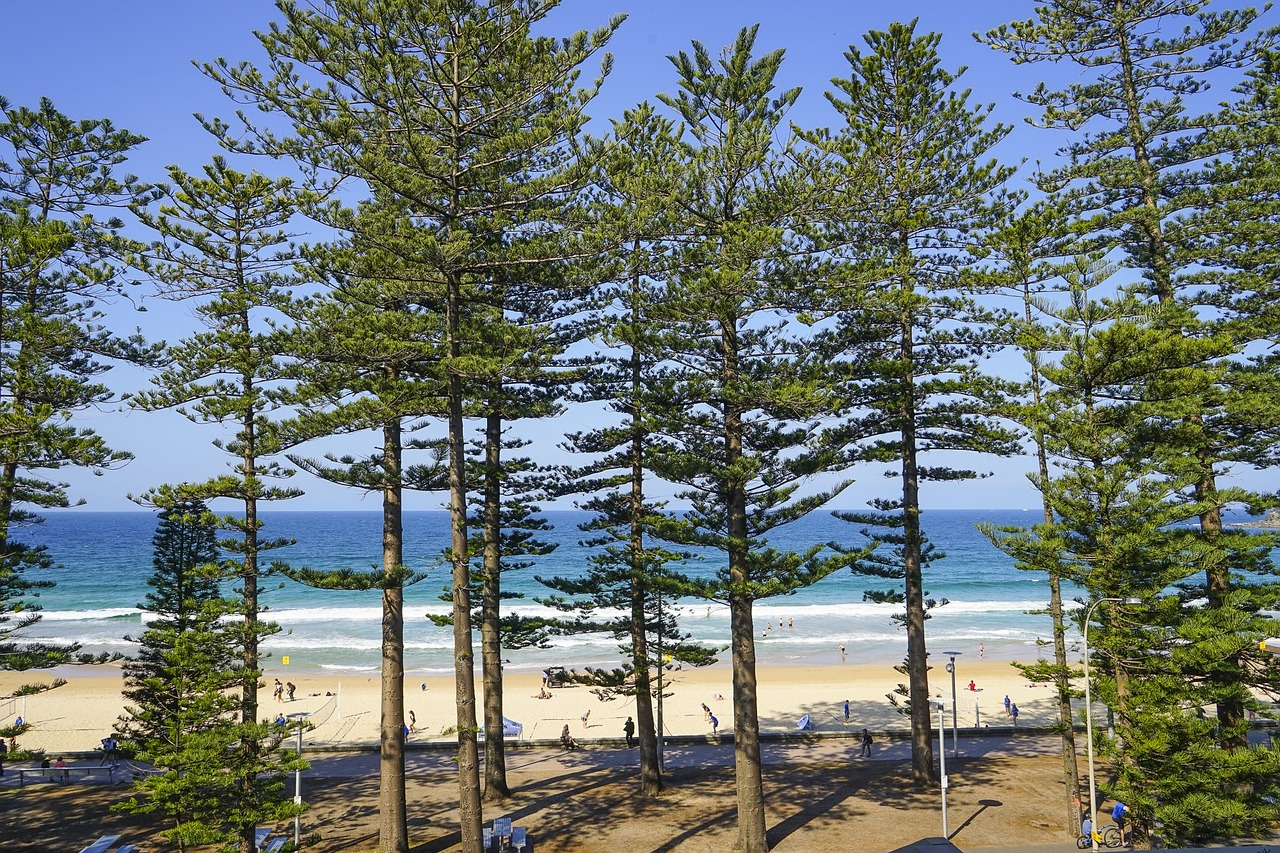 Spanning over 3km, Manly is a magic beach. World's first surfing contest was held here in 1964. The coastline curves attract the best surfers from all over the world.
The beach could be reached on 30 min ferry ride from Circular Quay. Finally, get off at the wharf and take a walk to the beach along Corso.
Shelly Beach is located in its north, and Freshwater Beach in its south. Manly Beach forms a National Surfing Reserve along with Freshwater Beach. It is a breeding ground for world-champion surfers.
Surfing could be learned from Manly Surf School. Moreover, an aquatic reserve called Cabbage Tree Bay with fish can be enjoyed nearby. Besides, a picnic on the promenade under Norfolk Pine trees is a famous activity.
A natural walk could be taken from Manly to Spit Bridge Walk. In fact, a Takeaway of fish 'n' chips can be enjoyed on the soft sand of Manly Beach.
25. Boomerang Beach
The ultimate hidden gem of New South Wales is surely Boomerang Beach. It's located in Pacific Palms. The beach's nearby area has the spectacular Myall Lake around one side and other amazing beaches on the other.
The Pacific Palms is a 3-hour drive away from Sydney. Boomerang Beach has clear blue water and white sand. The rock ledges at the beach help to form great waves. That makes conditions favorable for surfing.
It's called a 'boomerang' as it's shaped like one. In addition to that, it's a great beach for swimming too. Moreover, it's east facing. Therefore it provides the best sunrise view in Pacific Palms. Rocky headlands provide rock pools in low tides.
Boomerang Beach allows dog walking but it is not patrolled. So do enjoy but stay safe.
26. Newcastle Beach
The best beach in the Newcastle area of New South Wales is Newcastle Beach. This beach is famous for surfing and board-riding locations. But it is not the best for swimming.
Its favorable location near the city center makes it the best in terms of facilities. The beach has every possible service from lifeguard services to car parking, from volleyball nets to change rooms, and many cafes that are located nearby.
A 15-min stroll from Newcastle to Nobby Beach has a scenic Baher's Way in between. Moreover, it's easy to access the beach with bus or light rail facilities.
27. Umina Beach
A secret kind-of beach on Central Coast is Umina Beach. It is a perfect beach for swimming owing to its location. Umina is perfect for families that want to spend a day or for surfing geeks to catch some waves.
Moreover, a life surfing club is also located on the northern side of the beach. It gets busy on summer days. But there is plenty of space a bit further away in the Umina SLSC.
Umina Beach faces Broken Bay and offers views of Box Head.
Conclusion
Australia is a country of beaches. Whether it's the beaches on the south coast or the beaches to the north, it's a sight to behold. It's partly due to the secluded location of Australia. Moreover, it is surrounded by an ocean on all sides. Another reason could be that all the major cities are on the outskirts of Australia.
Whatever the reason, if one wants to soak in the sea waves and the sunlight, Australia is the destination. Most of the beaches are surf friendly. Surfing and swimming are the two sports that Australia has mastered.
Moreover, if you want to have a look at the native animals or you are all about exploring caves, the NSW beaches have everything to offer.