Busselton is a city situated in the Margaret River Region. It is bordered by a vast expanse of shimmering ocean blanketed with a white sandy beach. This holiday destination of southwestern Australia makes you excited about the things to do in Busselton.
It displays gorgeous destinations that become the backdrop of your wedding dreams. Sometimes, a romantic walk along with the coastal town. Busselton lures you in with its unparalleled diversity of tourist attractions.
It makes you plan a Busselton trip with your family or by yourself. The new generation sure can't miss a chance to capture the beauty of this Margaret River town. So many things to do in Busselton!
You can experience forest adventures, water activities, and art galleries during your Busselton vacation. It's also known for its mini-golf course, historic Old Broadwater Farm, or the endangered western ringtail possum in the Southern hemisphere. These are some of the Busselton attractions.
A holiday destination like this calls for scuba diving, the bustling markets, and the delicious staples of Western Australia.
So, to make your journey a water-splashing roller-coaster ride, here is a guide to help you familiarise yourself with the things to do in Busselton.
1. A Long Walk Along The Busselton Jetty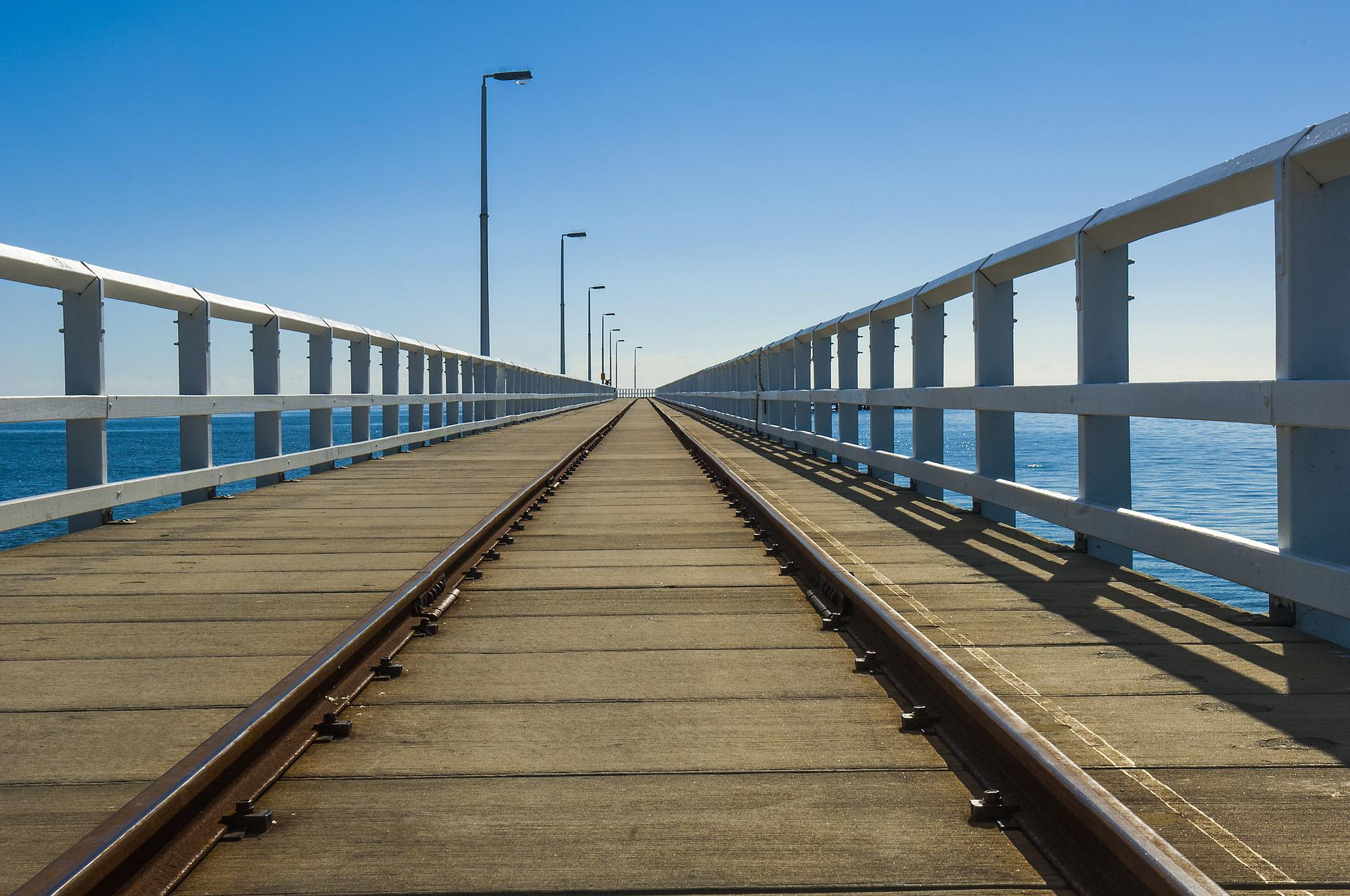 First of all, checking out Busselton Jetty is one of the many things to do in Busselton.
The Busselton Jetty was built after the Busselton/Vasse settlement in 1865. As the longest timber piled jetty in Western Australia, it extends to a length of 1.81km. It's the main attraction of Central Busselton.
The Busselton Jetty is located in the seaside resort town of Busselton. It is two and a half hours drive from Perth, near the northern entrance to the Margaret River Wine Region. It is the most popular attraction in the coastal town, with a stunning view of Geographe Bay to soothe your eyes.
You can take the Busselton jetty train and look around the Busselton area. It also gives you a serene view of Geographe Bay. For campers out there, Busselton has caravan parks where you can park your caravans.
So set your alarm clock! You can have a romantic walk along Busselton Jetty hand-in-hand with your lover. Make memories with the shimmering twilight reflecting on the romantic ocean.
2. A Deep Sea Pool For You To Walk Through
The community organization BJECA built the iconic Busselton Jetty Underwater Observatory and Interpretive Centre. It also established the train service and replaced 50% of the Busselton Jetty structure.
Visit Busselton Jetty to see one of the world's six underwater observatories. The Stocker Preston Express ride around the length of the jetty gives you 360-degree views of Geographe Bay. It is the introduction to your Underwater Observatory tour.
You will be greeted by one of the welcoming tour guides at the end of the jetty who will lead you through the underwater observatory. The Jetty's piles create Australia's largest artificial reef. It is home to a forest of tropical and sub-tropical corals, sponges, fish, and invertebrates.
As you descend 8 meters below the ocean's surface, you will be guided through the natural wonders that lie beneath the Jetty. You can add this to your list of things to do in Busselton.
3. Ziplining Adventure Through Busselton Forests
In Busselton, you can have family-oriented experiences. Give the kids—or your inner child—a high-adrenaline excursion in Tuart Forest, outside of Busselton, with its towering trees.
Race over six distinct sections of 0.75 miles (1.2 kilometers) of ziplines. With varying degrees of difficulty in the form of challenges, experience Tarzan swings, and obstacles. Ziplining through Tuart Forest National Park, you experience the forest adventures of Western Australia.
Do your children have school holidays? Bring them to this vibrant beach town. Visiting Busselton and its ziplining adventures is a combination better tasted together. With such things to do in Busselton, you won't lack an adrenaline dose.
4. Step Inside Busselton's Arts Complex
One of Busselton's oldest structures is the Old Courthouse Arts Complex. It is a significant part of the town's early history which is on the heritage list. It is located in the ArtGeo cultural district.
With an abundance of things to do in Busselton, you can't forget about the town's history. A place is enjoyed better with history and culture.
The Old Courthouse offers an intriguing look into life in the township 160 years ago today. Imagine being imprisoned for 14 days for disruptive conduct in a public place as you explore the chilly, gloomy cells of the penitentiary. You get to experience that!
5. The Playgrounds For Kids That Gives Adults Relief
Looking for things to do in Busselton for your kids so you can enjoy your free day? Look no further.
In Busselton Foreshore, you are almost going to find a swimming area to yourself. It has what looks like an unending expanse of white sand beach. In the summers, visiting Busselton Foreshore is your staircase to heaven.
It is safe to swim here under normal circumstances. This foreshore and beach are particularly well-liked. West of the main Busselton Jetty is a temporary swimming area, which is accompanied by a permanent swim jetty.
Three playgrounds for kids of various ages disperse along the beachfront. Don't forget to check out the brand-new shipwreck adventure playground, replete with a Kraken and a half-sunken ship. There is a playground designed specifically for toddlers with a railroad motif. If the adults want to dip into swimming pools without worries, this is for you. You can find it between the Busselton Visitor Center and the Youth Precinct.
The foreshore offers several shaded picnic areas with chairs, public BBQs, and restrooms. A vacation to Busselton and missing this destination? Nah! And don't forget to add Busselton Foreshore markets to your list of things to do in Busselton!
6. Step Back In Time With The Busselton Museum
The Busselton Museum is a must-add to your things to do in Busselton. It is located in the Old Butter Factory Precinct.
It is a one-hectare area that is tucked along the banks of the picturesque Vasse River. It's one of the many Busselton attractions. But, its charm is different from others.
The Old Butter Factory Complex is a heritage-listed structure. It features 10 exhibit rooms filled with artifacts, equipment, and photos. They chronicle Busselton's family, social, civic, commercial, and maritime history.
A Group Settlement House that's been renovated and furnished.
A 1920s one-teacher school that has been renovated and furnished.
Canon Davies constructed the "Jumna" Paddle Steamer.
Vehicles and equipment embayments are pulled by horses.
Tractors and engines for the timber industry.
General farm machinery and artifacts.
7. Let The Lighthouse Signal You Ashore
The northernmost tip of the Leeuwin-Naturaliste Ridge divides Geographe Bay's protected waters from the southern Indian Ocean. This is one of the many West Busselton attractions.
With so many grounded things to do in Busselton, let's add altitude to the mix.
On a 100-meter hill overlooking Geographe Bay, the 20-meter high lighthouse is perched. To transport limestone from a quarry located about 1.5 kilometers away, bullock wagons were used. There are still three of the original keepers' quarters.
Overlook the magnificent scenery while the strong winds freshen you up. The altitude makes for the best social media posts that will garner you praise and likes.
With so many things to do in Busselton now, don't forget to add this to the list.
8. The Bay Of Instagram Worthy Sunsets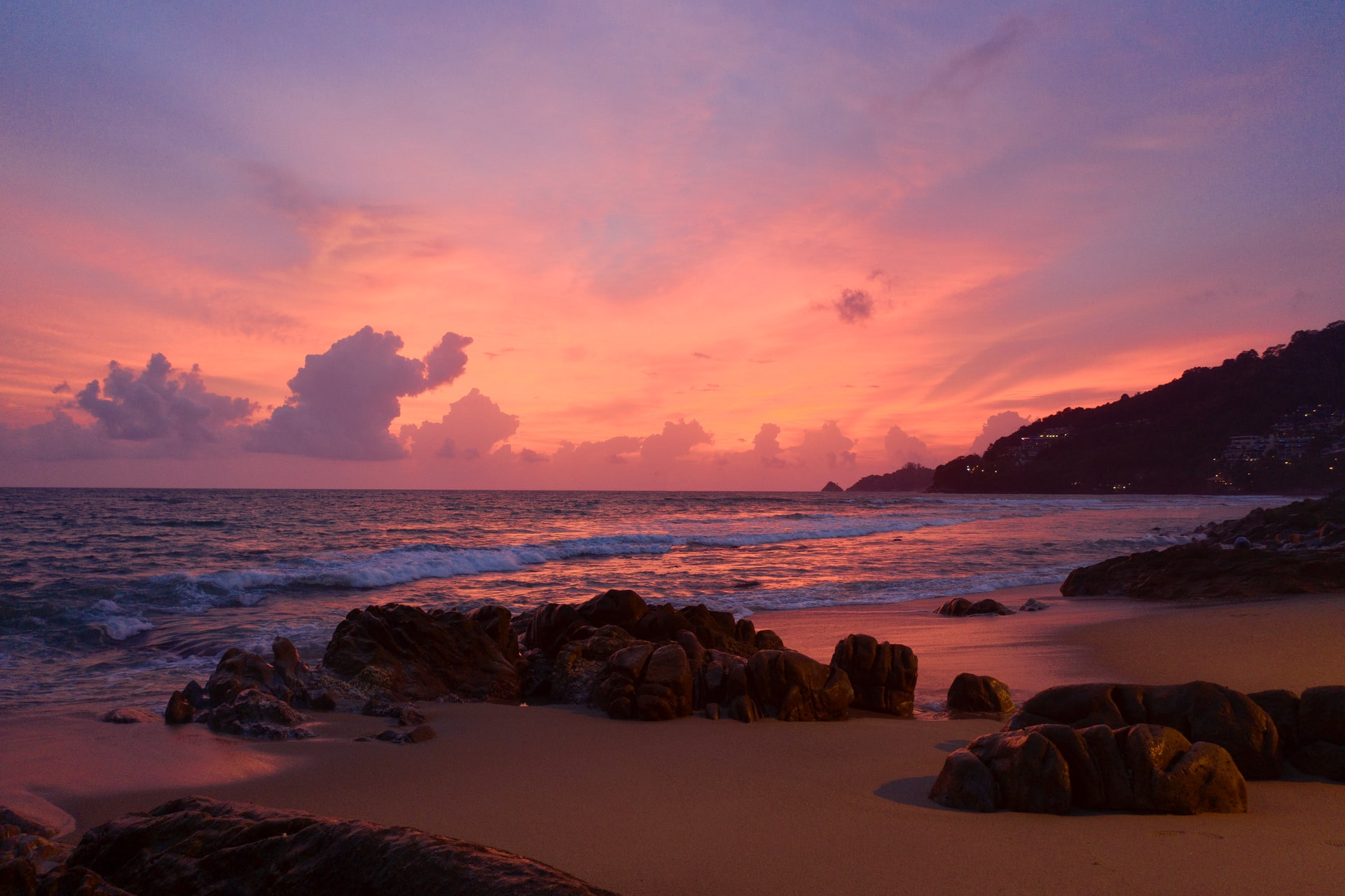 By now your list of things to do in Busselton must be increasing. No worries! The more, the merrier. Geographe Bay adds the tranquility your trip was lacking.
An emblem of the South West is Geographe Bay. The Bay has important cultural, recreational, and ecological qualities.
It's distinguished by pure white sand and tranquil blue waters. The Bay is a popular destination for thousands of domestic and foreign tourists each year. It's essential to the local and state economies.
The Bay is one of Western Australia's few protected marine embayments that faces north. It faces north and is shielded by Cape Naturaliste from strong sea breezes and swells.
Geographe Bay is a well-liked location for scuba diving. You can also go fishing and enjoy wildlife observation. Watch for blue whales that call in for a rest while migrating. Geographe Bay gives you awe-inspiring sunsets and a variety of places to unwind and take it all in.
For more tourist attractions, you can check out the video below.
9. Come Through The Vineyard Of Awarded Wines
You are visiting Busselton and aren't tasting wines? How atrocious! Don't be shy and add this wine wonder to your things to do in Busselton.
Cape Naturaliste Vineyard is located behind Smiths Beach in a lovely valley. A stone inn built in the 19th century overlooks the valley.
The now-renovated inn offers a charming backdrop to the vineyard. It was once used as a staging area for the coaches traveling from Perth to Margaret River. The historic stone milking shed, which served as the property's cellar entryway, was built as a dairy farm in the late 1800s.
It offers the best wines that are made naturally. You can take brewery tours and enjoy wine tasting. For sophisticated tongues, this vineyard is heaven you can't miss in Busselton.
10. Live The Night With Nocturnal Animal Tour
Nocturnal Animal Tour is a distinctive bush experience in Australia.
The journey for it starts with hotel pickups 30 minutes before sunset. It is followed by a short drive to a neighboring private conservation area to which this group has been granted special access.
You can access the animal viewing area after a brief guided jungle walk from the sanctuary's entrance. You'll discover some of the great qualities of the woylies as well as intriguing local information as the first of the woylies emerges. Kangaroos, bandicoots, and possums are just a few of the other Australian animals that might be observed on the tour.
If you visit the place, you get a constructed woylie viewing spot in a wildlife sanctuary. The tour includes bush food, native biscuits, endangered plants, and Billy tea. You'll be taken back to the pre-arranged drop-off spot after your woylie encounter.
With a safe and exciting nocturnal tour, you won't be dissatisfied. Fun things to in Busselton, right?
11. Visit During The Whale Watching Season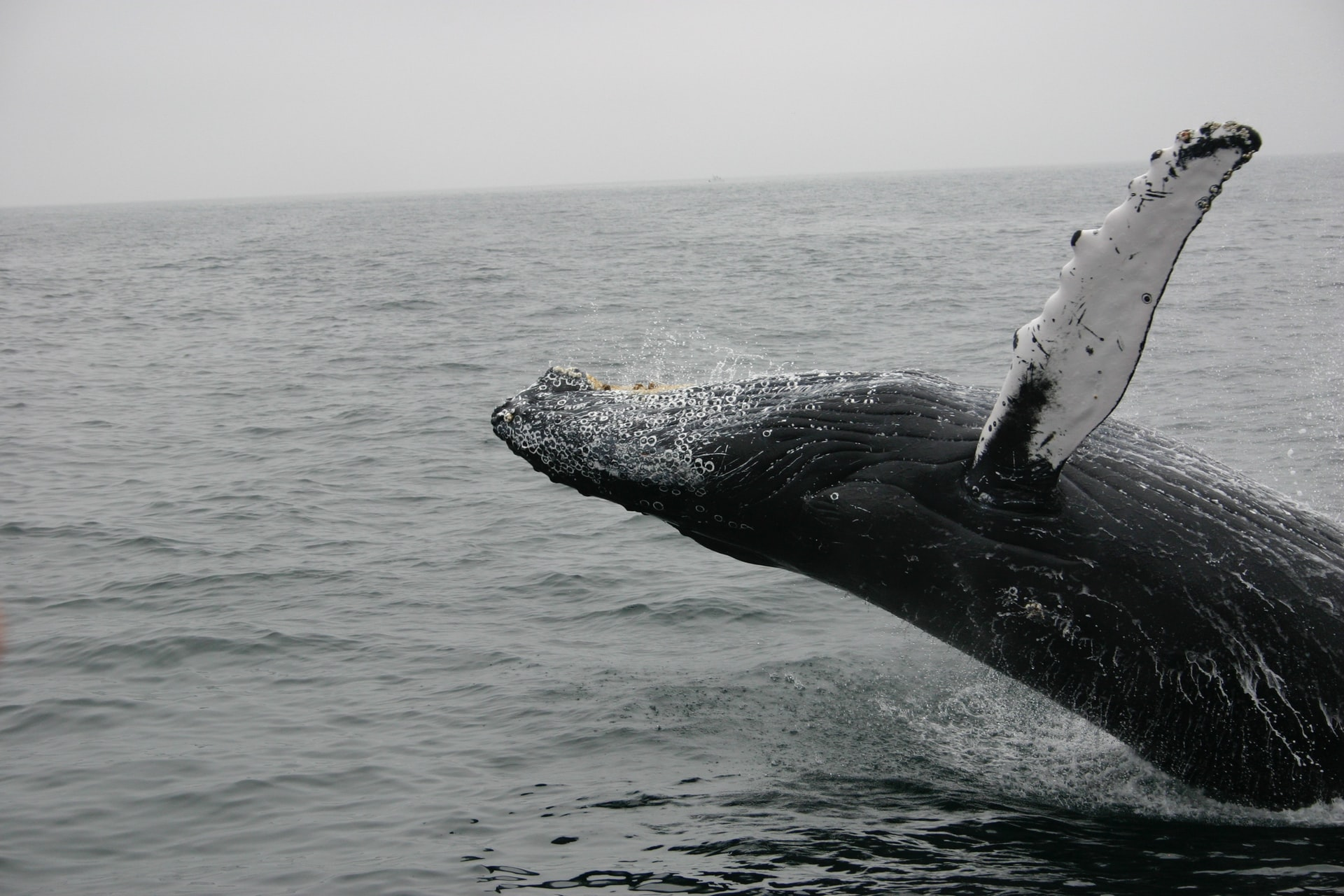 Visiting Busselton and skipping whale watching is the biggest sin. Let's add it to your list. After all, with such fun things to do in Busselton, you can't lose the Australian spirit!
The annual migration of the Southern Right and Humpback blue whales draws the majority of tourists. Geographe Bay serves as a rest stop for them and Humpback Whale's southern migration. Whale watching is one of the must things to do in Busselton.
Every year, early September marks the start of Busselton's southern migration whale-watching season. It lasts through late November. The Humpback Migration passes through Geographe Bay, changing the season slightly. Meanwhile, the Southern Right Whales begin to leave the area with their calves in October.
The younger generation is taught the Language of the WhalesTM. You can observe a lot of activity among the humpback whales, including close mother-calf interactions. Enjoy the spectacle of whale watching. Tick off your list of things to do in Busselton.
12. Visit Busselton's Art Galleries
Running out of things to do in Busselton? Don't fret! Add marveling at art galleries to your bucket list.
ArtGeo Cultural Complex is one of Busselton's oldest structures. The heritage-listed Courthouse complex was crucial to the town's early settlement.
The ArtGeo Gallery is housed in a stunning neoclassical structure constructed in 1938. The gallery hosts a regularly changing calendar of exhibitions by contemporary Australian artists.
You can learn about the colorful history of law and order in Busselton. You learn about the infamous people that frequented these facilities. You experience them as you stroll in the magistrate's room, bond store, police station, gaol cells, and exercise yard.
Explore the Old Courtroom's gift shop! There you'll find an amazing selection of local artwork, jewelry, pottery, glasswork, cards, and woodwork. Come to the Queen Street cultural precinct. For more information, visit the Busselton visitor center when you come to Busselton.
Till the, sink in the creative ArtGeo Cultural Complex and its magnificence.
13. Experience The Wonnerup Wetlands Biological Diversity
The Ramsar Convention has designated the Vasse-Wonnerup Wetlands in Busselton as "Wetlands of International Importance." It's because of their contribution to maintaining biological diversity and protecting endangered species.
Each year, more than 30,000 waterbirds from 90 different species use this area. Nowadays, many of these species are incredibly rare. These wetlands are home to Western Australia's largest regular breeding population of black swans.
By visiting these wetlands, you can see teal and black ducks. Not only them, but also pelicans, stilts, coots, avocets, herons, egrets, ibis, spoonbills, grebes, cormorants, sandpipers, plovers, and stints. These are some of the other waterbirds that gather in their thousands.
The habitat is also used by raptors like harriers, kites, eagles, and ospreys. The habitat's waters are teeming with freshwater crabs, fish, and mussels. These are some 'green' things to do in Busselton. Gear up and enjoy!
14. Hike In The Tuart Forest National Park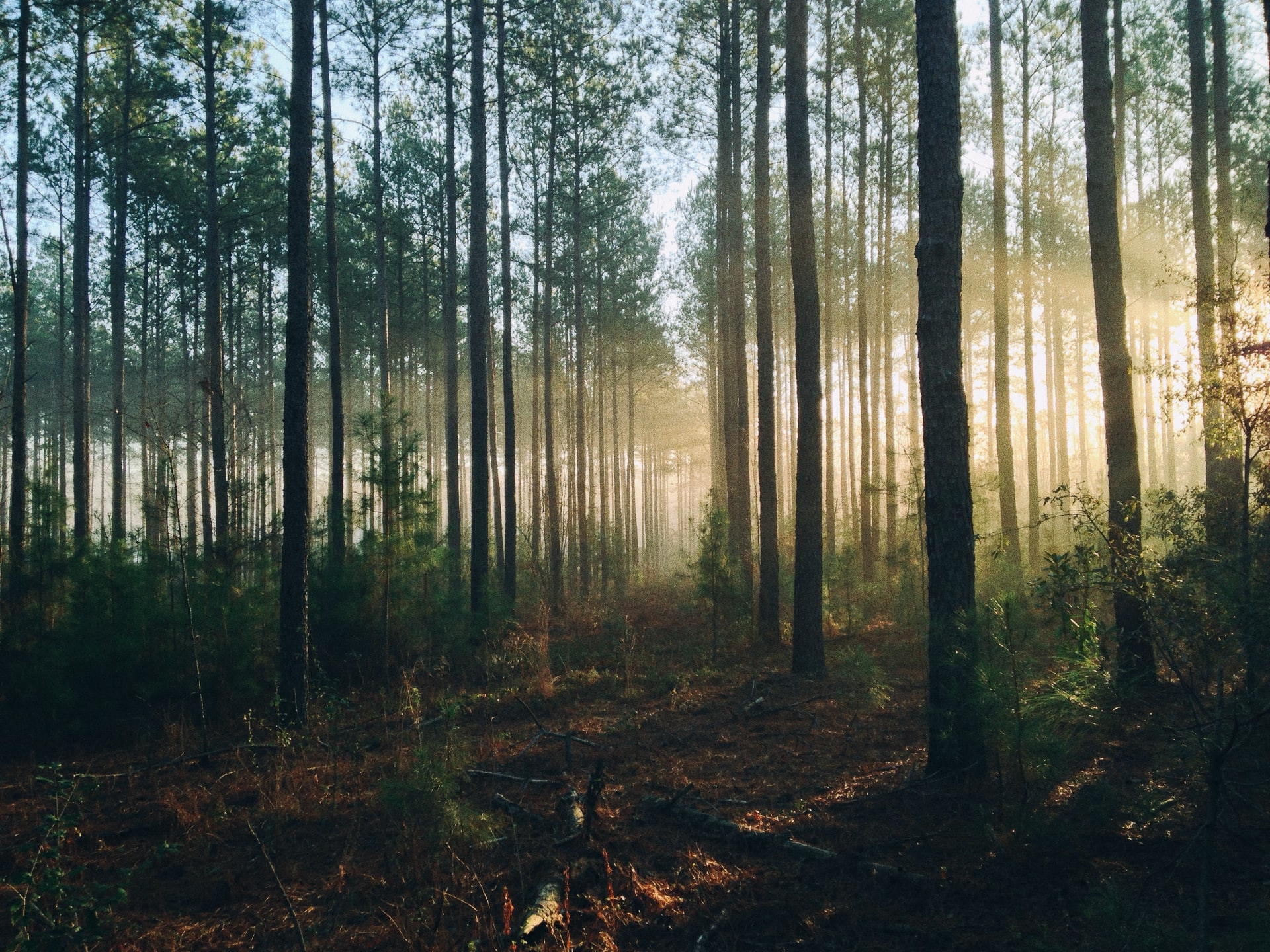 Seems like 'green' are the things to do in Busselton! A picnic, a walk through the forest, or a time to observe nature are all ideal activities in the tranquil Tuart Forest National Park.
But you might not be aware of the significant function of this park. It safeguards the world's largest pure Tuart tree forest that is still standing.
On the Swan Coastal Plain, it is home to the tallest and biggest Tuart tree specimens. Some trees are over 33m tall and 10m in circumference. Wow! To drive or walk through an entire forest of these magnificent trees is an amazing experience.
To appreciate and reflect on the sights, smells, and sounds of the forest, there are many signposted hikes and picnic areas. The forest is as beautiful at night as it is during the day when the creatures are most active. The nocturnal possum stroll is a terrific area to observe forest life in action.
Tuart Forest National Park offers a natural environment of national parks.
The forest is bordered by the Wonnerup wetland, which has plenty of waterbirds, frogs, and reptiles. They contribute to the food chain of the forest. Let's add forest adventures to the list of things to do in Busselton.
This is one of the many reasons you should add Australia to your bucket list. It's a place full of wonders of nature.
15. Light Fireworks In The Festival Of Busselton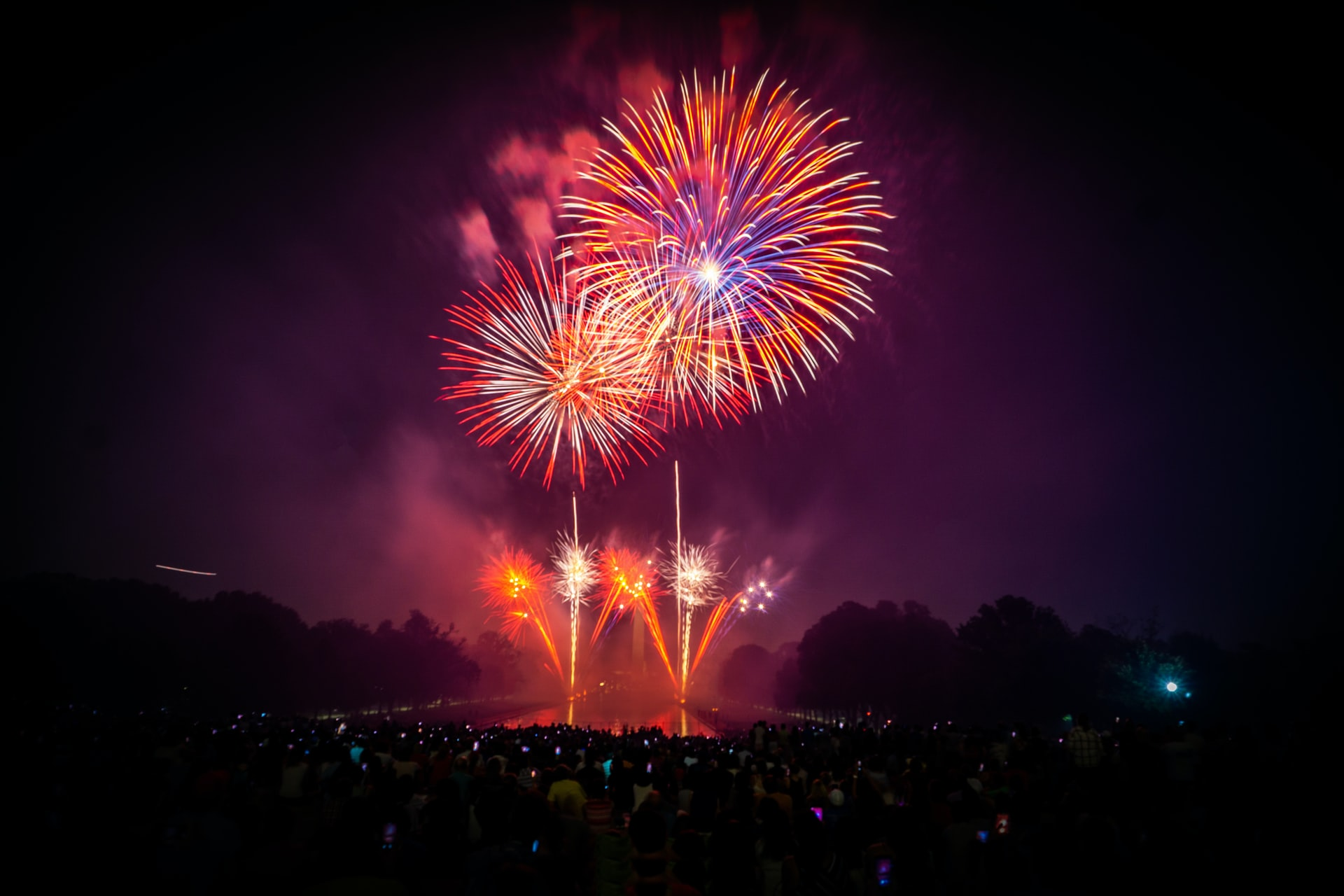 Enjoying a firework festival in Australian summer is many of the things to do in Busselton.
Begun in 1964, the Festival of Busselton offers free entertainment to tourists during the whole month of January. Summertime and the Festival of Busselton go hand in hand. This family-friendly festival has offered locals and visitors a tremendous lineup of events and activities. It helps to enhance a wonderful vacation in the Margaret River Region.
The 2022 festival was marked by New Year's Eve festivities. The Busselton Foreshore offered carnival rides and a free outdoor movie. Busselton's Biggest Water Fight and the South West's Biggest Sandcastle Competition also took place. People participated in the Log Chop and the renowned Petticoat Lane Twilight Markets.
This festival ends with everyone's favorite, the main event concert, and fireworks. Count this as a highlight of Busselton's activities.
16. Paddle In The Season Of Fishing And Boating
From late March and early April through to about August, Busselton has excellent salmon fishing spots. But, there is a beautiful thing about fishing in this location. In general, there isn't much swell to deal with, and the normally clear waters make it pretty simple to find fish.
Fishing and boating can be your new things to do in Busselton. Try out places like Castle Rock, Eagle Bay, Bunker Bay, and the dependable Busselton Jetty.
Finding a spot on a rocky headland and waiting for the salmon to run along the edge is one of the most common techniques for catching salmon in this region.
Geographe Bay Race Week, the premier sailing event in Western Australia, takes place in Busselton. The Geographe Bay, where the tournament is held, has some of the best sailing conditions in the world.
17. Embrace The Lap Of Sugarloaf Rock
One of the most breathtaking sites in the Northern Cape is Sugarloaf Rock. A stunning new lookout provides breathtaking views of the cliff and the ocean.
It is a must-see during your visit due to the ample parking lot and amenities. Busselton is the home of Sugarloaf Rock.
A huge granite rock known as Sugarloaf Rock rises dramatically from the Indian Ocean not far from land. You will see why Sugarloaf Boulder is one of the most popular coastal landmarks in the area as you get closer to it.
It's a gigantic rock that has been sculpted by the water. A fan of nature and bird watching will find heaven at Sugarloaf Rock. It is a wildlife preserve and a shelter for seabirds that nest there.
It is also the location of the elegant red-tailed tropic bird, which breeds here every year from September to February. But you might also observe other types of wildlife. Playful bottlenose dolphins frequently leap through the nearby surf break, sometimes alongside the surfers.
Aren't these exciting things to do in Busselton?
18. Visit The Sugarloaf Rocky Ridge Brewing
A stop at Rocky Ridge Brewing Co will leave you with an excellent aftertaste of beers. Don't forget the appetizing burgers to fill up your stomach, supplied by the team at Margaret River Burgers.
As part of a day trip to Busselton, the location is practical. Families who prefer to leave no one behind can bring their dogs. There is also a quick table service available to quell your hunger.
You can get beer tasting along with the food. Baby peach, black Forrest, sticky date, and seltzers are a few of the excellent tastes that are reasonably priced. With a variety of craft beer and amazing food, you can bask in the sunshine of Busselton Western Australia.
19. Snorkel Tours On Busselton Beaches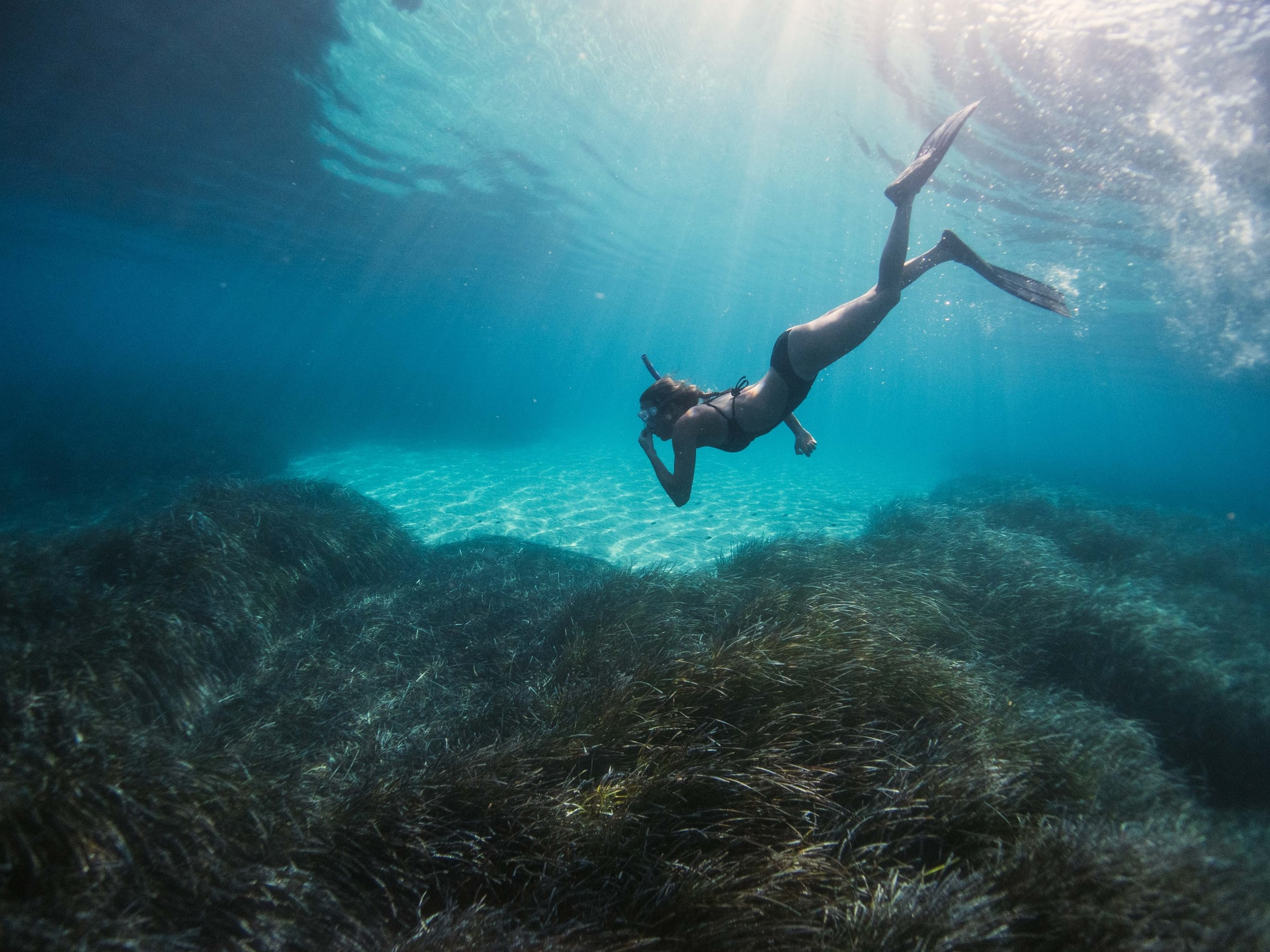 A decommissioned military destroyer measuring 113 meters long was sunk in 1997. It was just off the coast of Dunsborough. Since then, it has grown to be one of Australia's most popular diving wreck sites offering Half-Day Dive Exploration of HMAS Swan.
This wreck is a truly amazing place to dive for divers of all experience levels. Sitting in 32 meters of water at its deepest point, it rises only to 5 meters deep.
Besides seeing bull's eye fish, King George whiting, and brim move about the hull of the ship, making this dive more than just a wreck dive. These are the things to do in Busselton: See sweep, blue devil, and Samson fish in this seaside town.
20. Experience The Buzz Of Shelter Brewing Co
If you want to add to your list, add checking out Shelter Brewing Co in your things to do in Busselton.
For the locals, Busselton is their little piece of paradise and their corner of the globe. White sand beaches, clear blue ocean, huge fig trees, rows of pines, and course that fabled Busselton jetty. Shelter Brewing Co captures the essence of Busselton.
Relaxed, friendly, and sincere—a place to take in the view of the bay and the warmth of the sun. With a short walk from the iconic jetty, you get a marvelous brewing experience from it. It not only welcomes you to a new perspective in town but also celebrates the Busselton you might have known and loved from the internet.
A regional brewery and kitchen in Busselton that serves seasonal dishes and an unusual assortment of beers. Perfect for days at the beach.
Wrapping up
Home to the longest wooden jetty, Busselton offers you the iconic Busselton Jetty, Busselton jetty undersea walk, Busselton Foreshore, and, much more. With a destination brimming with hotspots, there won't be confusion regarding decisions anymore.
You can visit the long shelter of Busselton jetty one day and Busselton Museum the other. You can leave your children at the playgrounds of Busselton Foreshore while you immerse yourself in ArtGeo Cultural Complex.
You have a variety of hotspots ready to visit and with each destination, you can check things off your list of things to do in Busselton.
Visit Busselton, the pride of Western Australia.