How to change PayPal password? It is a question that we must know the answer to. In the modern day, we are evolving into a cashless world with digital money.
The fraudsters are also evolving and inventing new ways to hack into accounts.  The first preventive measure against these fraudsters is changing passwords.
Changing passwords of your online accounts is a necessity to secure your account. Using the same passwords for a long time is not secure. Your account becomes vulnerable to hacking, phishing attacks, and data breaches.
This article therefore aims to educate on how to change Paypal Password. Read on to know more.
1. Know How to Change PayPal Password? 
The attacks by hackers can put you in a tight spot. It is therefore always a good practice to change your online accounts' passwords from time to time. It applies to both social media and payment accounts.
The banking and payment accounts should always be more secure. It stores your hard-earned money which will attract hackers. 
1.1 Paypal Account
PayPal is a popular way to make transactions of money. It's popular because it is easy to send and receive money on PayPal. It is connected to your debit or credit card and bank accounts.
If you are using PayPal for your transactions, then two important factors would force you to change your password.
1.1.1 Forgot Password
If you forget your password, you are forced by default to change it. You will be required to get a verification link in your email and thereafter set the new password.
You can remember the password if you use the same one for all accounts.  However, avoid using the same password as it can compromise all your accounts at once. 
1.1.2 Security Measure
The second reason for your search for how to change paypal password may be as a security measure. You should change your password periodically.  So, let's know how to change PayPal password further in this article.  
2. How to Change PayPal Password?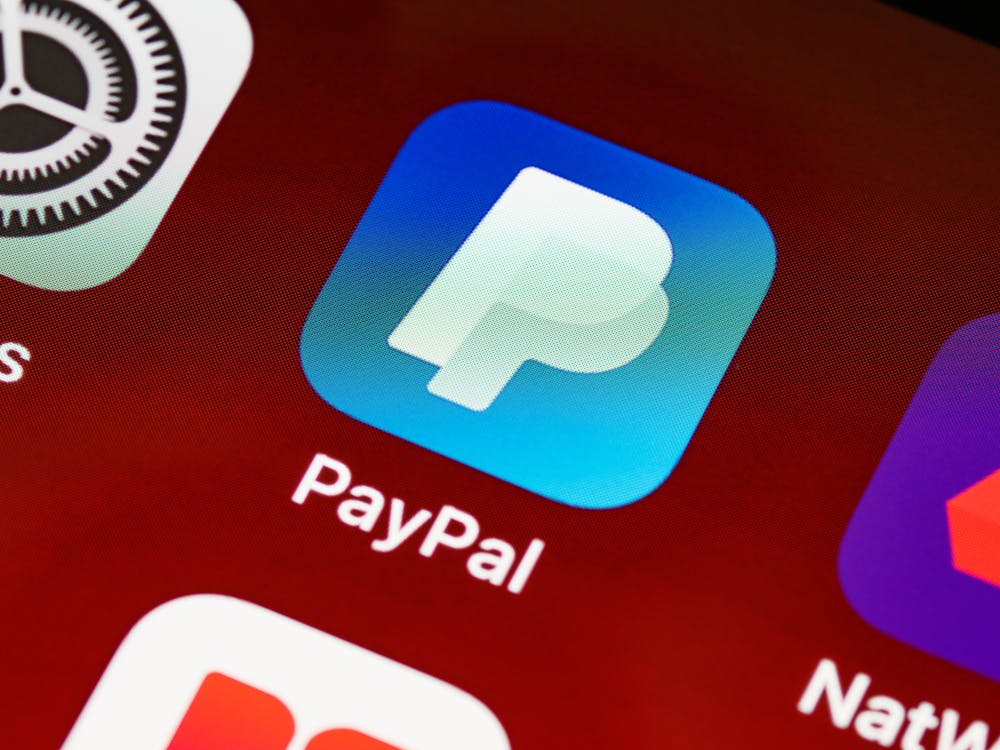 It is essential to change the password of your PayPal account for security reasons. Additionally, you should always use a strong password for PayPal account.
The PayPal mobile application does not allow you to change passwords on the app. You will be required to open the PayPal official website in a browser and log in to your account. Let's see how to change PayPal password below:
Log in to your PayPal account.

There is a gear icon in the upper right corner, click on it.

Click on the "Security" option, which is present in the top banner.
Go to the "Password" field.
Click on the "Update" option.

You will be asked to enter your current password and new password as well.

Enter both the passwords.

Now, click on the "Change Password" option.

And, it's done.
3. Resetting PayPal Password – How to Change PayPal Password?
People often confuse between changing and resetting the password. The result will be the same for both – your password will be changed. The only difference between both is their different methods. 
When you change the password, it requires a username and your old password to set up the new one. This process is done to authenticate the old password via the username. Meanwhile, resetting the password is a process that does not require any username to authenticate the password.
In other words, you are just updating your password so, don't require the username for authentication. Furthermore, resetting a password is the exact method when you update your password regularly.
Resetting the password can be done in both the PayPal application and through the browser as well. Follow the given steps to reset the PayPal password.
Go to the PayPal application or website on the browser.

Click on the option to "Log In".
Next, select the "Forgot Password?" option.

It will require your email address that you have previously used for this account.

Enter the email address.

Now, click on the "Next" option.

Further, you will receive mail to your email address.

Follow all the instructions carefully that will be provided in the mail. 
4. Modifying PayPal Security Questions
You may want to modify the security questions in your PayPal account. Before that, you must know what are the security questions, and how does it work. A little knowledge might clear your all concepts related to the security questions.
4.1. What are Security Questions? – How to Change PayPal Password?
Security methods are the usual medium to authenticate the identity. These questions are related to the previously encountered issues during log-in or sign-up. The answers to these questions are provided by the anonymous users confidentially.
Also, it can work as an authentication factor for additional security measures. However, security questions are guessable and hackable like passwords. So, it's not a quite powerful method to improve your security authentication.
Nonetheless, security questions are a good measure due to confidentiality, simplicity, memorability, multiplicity, and consistency.
4.2. Types of Security Questions
Primarily, there are two types of security questions listed below:
4.2.1. User-defined Security Questions
These questions allow users to choose a question of their choice to provide an answer. However, it is an easy procedure for developers to perform these questions for the account generation process.
Meanwhile, these questions are functional, only when a strong answer is given. An answer that will be a successful method to perform the task. Also, it's effective for questions that are difficult to discover.
4.2.2. System-defined Security Questions
These types of questions are answered by the system provider. However, these questions are about the user's information, which is already uploaded in the system. Furthermore, these questions highly depend on the information provided by a user like date of birth and more.
4.3. How to Modify Security Questions?
Modifying security questions cannot be done in the PayPal application. You need to go through the browser to modify security questions. Following are the steps to modify security questions:
Go to the browser and log in to your PayPal account.
Press on the gear icon, given in the upper right corner.
In the top banner, click on the "Security" option.
Go to the field named "Security Questions".
Click on the "Update" option.

Choose the new security questions and you can write your answers.

Finally, click on the "Save" option and it's all done.
4.4. Why Should You Change Your PayPal Password?
Usually, you do not require any reason to change your password. You can do so, according to your choice. But, there are several cases where changing your password is a good precaution to take. Let's know what are these cases:
You can change your password when you observe something doubtful on your account.
Also, you can reset your password if you think somebody else has your password.
Especially, when PayPal asks you to change your password. Because applications never do so, primarily through mail.
Next, you can change your password when you have discarded some malware from your mobile or computer system.
It can also be done when something suspicious is observed in other accounts too, which might have the same password.
It is suggested that if any of the mentioned things occur to you. You should immediately change your password. But, remember don't do it by clicking the links in the mail. They might be fake.
There are many cases of phishing attacks. So, beware of these types of threats and keep your password as strong as possible. It is the first way to secure your account, so change it carefully.
5. Using PayPal Securely – How to Change PayPal Password?
Using PayPal or any of your online accounts securely is a prominent and good practice. This will help you work in a better security environment with fewer concerns. It is a financial service application, which is convenient to use.
Many other financial service applications help us in the convenience of safe transactions. But, these are risky too. It's because the internet is full of malicious factors which are looking for theft. So, you can improve your security measures with a few easy tricks mentioned below:
5.1. Transactions When Linked to a Public Wi-Fi
Nowadays, it is easy to set up fake hotspots for hackers. So, they can monitor your regular actions. To overcome this, it is often advised to use a VPN. VPN refers to the Virtual Private Network. This will help improve the encryption from both ends.
The messages you'll send and receive will be encrypted from both sides. Hackers won't be able to monitor your actions or breach data. However, you still need to stay alert from the snoopers. They might be looking at your passwords.
5.2. Always Enable the Two-Factor Authentication Feature
Usually, the passwords are the first level of authentication. We encourage you to put in a strong password, which is difficult to break through. Furthermore, enabling two-factor authentication is always a better idea to enhance your security measures.
You are allowed to choose to receive a code through an authenticator application or text. Also, you can receive this code by using a security key for the two-factor authentication of your PayPal account.
5.3. Keep the PayPal Application Up to Date
Applications can go through shortcomings. Also, there can be hidden bugs, which have not been found for months. But, once you discover these shortcomings or the bugs. Your account can get into danger.
Applications often get new updates as the service providers improve their security services. So, enable the automatic updates for your PayPal application. This will automatically update your security measures in the installed app on your phone. 
5.4. Stay Alert with Attachments and Links provided through Emails
Sometimes, you may get alarming emails, which are claimed to be sent by PayPal service providers. These emails can claim to change your password immediately to save your account from theft or something else like this.
We recommend not to click on any of the links like this. However, to verify if your account is truly in danger or not. Open a new tab and enter your email address. Further, check through your account if it is in danger or not. 
5.5. Always use a Powerful and Distinct Password
Changing passwords often is also a complex task. It's not easy to think of a memorable and strong password every time. Still, when you modify the password, it is strongly recommended by the service providers as well to use a password, which is impossible to guess.
Usually, a strong password is said to contain special characters, numerical, uppercase, and lowercase letters as well. But, these kinds of passwords are complicated to remember. Also, you need to make a password using at least 12 characters.
5.6. Set up the Passkeys – How to Change PayPal Password?
Passkeys are a new technique to authenticate your identity without using a password. Also, these are more secure than a password. It allows you to access websites and applications via fingerprints, face scans, or a device PIN.
Besides, it is a convenient and more secure way than passwords. As it will require your presence to access the account. Passkeys are based on the public key cryptography. They can prevent phishing attacks. This is a more secure authentication technique than many other authentication methods.
6. Conclusion – How to Change PayPal Password
Transaction applications nowadays have become common. Everybody uses these applications and they are convenient as well. You can pay anytime, no matter where you are in the world. Also, you don't need to carry cash with you every time.
However, it brought some risks along with the convenience. These risks are a common threat to every individual who is using financial applications. Further, this is not just for those who are using financial apps but for all the people who have online accounts on any application.
Moreover, the data is important to everybody. But, you might not regret losing your social media data more than your money. Your money is your earnings, which everybody has worked hard for. Furthermore, this is a matter of confidentiality too.
No application is allowed to breach our privacy and data through our personal information. But, we cannot stop these threats. These threats can come from hackers, crackers, snoopers, or any other third party. In addition, these activities are a part of cyber crimes as well.
Though we cannot overcome these risks, we can stay alert. Staying alert from the snoopers who might be eavesdropping on your password. The best way is to enhance your security measures with the method mentioned above.
This way you can prevent your online accounts, data, and privacy from being breached. Mentioned above are the effective ways to protect your privacy and data as well, especially for your PayPal account.
We hope to have provided you with the answer to how to change paypal password.  
Narayani Bhardwaj is a young and ambitious part-time Web Content Writer in the Icy Tales company. She completed her BCA in Computer Science. Currently, she is pursuing MCA at Chandigarh University. In addition with, she visited a several places and wants to tour the best of the world. She is passionate about travelling either it is natural phenomenal places or the downtowns across the countries. She writes with her passion and desires of travelling the beautiful places in the world. The places merely not include only travelling, the articles she writes, are strictly professional with a touch of an individual's sincerity and feelings on what they are looking for. She has upskilled herself in the field of writing for her audience, and ensures the quality of the content which is relatable in executive as well as distinctive manner. Narayani has worked with a several companies before as a Content Writer and Subject Matter Expert. She has more than a year of experience in the field of Content Writing. Looking forward for great and more opportunities to expand her skills and knowledge.