If you are looking for the famous Buddhist temples in Brisbane, we got you.
Brisbane is the capital of Queensland in Australia. It is home to a rich and diverse variety of cultures and traditions. It includes several Buddhist temples, which give a sneak peek into the profound and detailed teachings and practices of Buddhism.
These temples have their own different and unique architecture where they practice spiritual lessons. In addition to that, they also have a lot of different varieties of cultural and religious significance amongst it.
Above all, it also contributes to the diverse and prestigious landscape of the city.
There are some other important characteristics of Buddhist temples in Brisbane, which talk about their historical origins, their beauty of architecture and the offerings in spirituality. They play the main role in developing understanding and respect between different cultures. 
1. Some Famous Buddhist Temples Located in Brisbane.
1. Chung Tian Temple
2. Nan Tien Temple
3. Wat Buddha Dhamma
4. Phuoc Hue Temple
 These temples offer a serene spot for people to come and meditate, learn, and grow spiritually. It also helps people understand, appreciate and learn more about the Buddhist traditions.
1.1 Chung Tian Temple – One of the Best Buddhist temples in Brisbane
Located in the middle of Brisbane, this temple stands out as an ode to Buddhism's detailed and profound name and influence in Australia.
This temple is a must-visit with its ambience full of serenity, carvings, architecture, and cultural diversity and appeal. The temple is a place of religious appeal, solace, and cultural exploration.
As with this article will talk in detail about the magnificence of Chung Tian Temple and its history, architecture, and the experience it provides.
1.1.1 Historical Context of the Buddhist Temples in Brisbane
The temple, established in 1992, talks about the evolution and growth of Buddhism in Australia. Founded and curated by Master Hsing Yun, it is also affiliated with the Fo Guang Shan Buddhist organisation.
To begin with, this temple also has a global presence in the world of Buddhist teachings and exchanging cultural diversities and different social activities. The temple's presence and creation responded to the interest in Buddhism among Australians.
Since they were also getting more interested, they also needed a place where everyone could come together to meditate, learn, and embrace the traditions.
1.1.2 Architectural Grandeur of the Buddhist Temples in Brisbane
The temple's architecture is a gorgeous blend of Chinese and modern beauty. The arch at the entrance is decorated with vibrant and different colors. You will notice this as you walk towards the temple grounds.
Many beautiful and intricate carvings and designs persuade the guests and visitors to enter a world of calmness, culture, and spirituality.
The main temple building has distinct roof lines, splendid carvings, and a meticulously and patiently crafted statue. Because of this, it is a masterpiece and a visual treat to the eyes, which helps people travel into a different era.
In addition to that, the interiors of this temple are equally beautiful, and it has altars which are decorated elaborately. It also has prayer halls, which are made of ornate.
There is also an aura of calmness spread everywhere, which helps a person introspect and meditate.
1.1.3  Cultural Relations and Spiritual Retreat of Buddhist Temples in Brisbane
Coming out of the world of architecture, this temple also has a rich variety of different cultural experiences.
It also hosts a variety of events and activities with the main aim of promoting culture and diversity. They also create a sense of unity among the different communities.
Several functions like workshops, cultural festivals, seminars, and meditation programs are held here. In the same way, it provides various opportunities for the guests to learn more about different things, such as Buddhist teachings, art forms of China, meditational practices, and calligraphy.
This temple also serves as a home for the people who seek to introspect themselves and to seek solace. The temple has serene surroundings, which include lush green gardens and calm, soothing ponds. 
They help create an atmosphere which helps in meditation, contemplation, and introspection of the mind, body, and soul. Meditation and yoga sessions are conducted regularly here. This allows the guests and visitors to immerse themselves in bliss related to the mind and helps them cultivate inner peace.
There are also religious talks delivered here by highly experienced monks. The talks provide details about the philosophy of Buddhists and help guide the visitors on their journey in spirituality.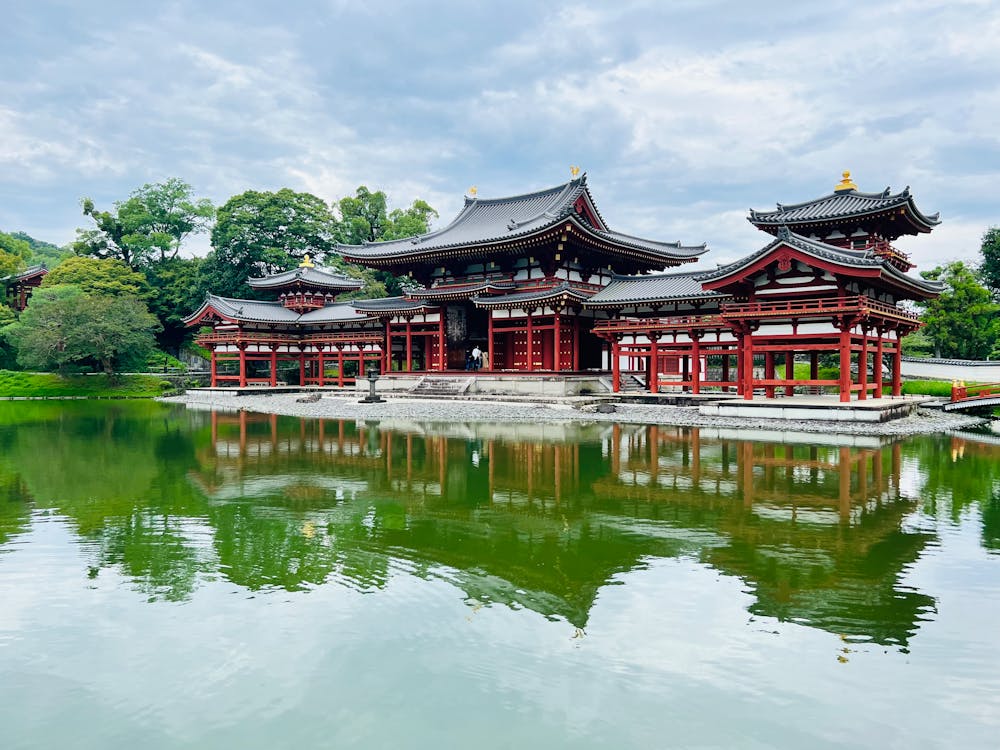 1.1.4 Effect on the Community
The effect of this temple on the community is such that the people start to engage with each other more often.
This temple engages the people in various activities, such as having charities and programmes. Also, it has a lot of involvement in philanthropy-related efforts, which talk more about Buddhist principles. These are compassion and being selfless.
They help the less fortunate by organising drives such as blood and food donations. This temple talks about ideals such as empathy, kindness, sincerity, dedication, etc.
1.2 Nan Tien Temple – One of the Buddhist temples in Brisbane
It is situated in the area around Wollongong in South Wales. This temple is located and stands as a mark of respect for the diverse teachings of Buddhism.
As one of the largest Buddhist temples in the world, this temple has an aura of serenity and tranquillity. It also offers visitors various opportunities to identify and engage in Buddhist practices.
They can also take part in the exploration of culture and find serenity amid their busy and modern-day lives.
1.2.1 Historical Roots of this Buddhist Temple in Brisbane
The meaning of Nan Tien Temple translates to Southern Heaven Temple. The founder of the Fo Guang Shan Buddhist dynasty, Master Hsing Yun, established it. It was built in 1995 and is a great milestone in Buddhist teachings in Australia. It talks about an important aspect of life.
The temple's establishment was to create a vision which would be about making a place. Here, visitors from all walks of life would come together to meditate, learn, and talk.
They could communicate about their inner strengths, problems, solutions, and wisdom.
1.2.2 Architecture and Spirituality of Buddhist Temple in Brisbane
This temple's design, architecture and structure are very different from that of other temples. It has blended the traditional designs of the Chinese with modern, contemporary elements.
The majestic pride of this temple is its symbol of spirituality. It has very intrinsic details and a spire that reaches upwards. 
The main complex of this temple has been designed and decorated with many different carvings, which are exquisite and have many vibrant, beautiful colours.
This beckons the people to step in and experience an aura of sacredness. Inside the temple, the shrine hall, which is the main hall, has a statue of Guanyin. It is the symbol of compassion among Buddhists.
The temple has a diverse range of different spirituality-related experiences for people of all backgrounds. Here, various meditation sessions and talks related to dharma and karma are held. 
It helps provide the visitors and guests with the opportunity to dive into Buddhist philosophies. Since these temples are based on Buddhism, the topic of Enlightenment will be there in each temple.
The temple's backdrop has calm surroundings, including beautiful gardens and serene ponds, which can help meditate and self-realise.
1.2.3 Cultural Importance and Impact on the Community
A temple is known for a lot more than its spiritual side. This temple also places great importance on culture and impacts the community. This temple forms a relationship between culture and diversity by having exchanges between communities.
The temple hosts various cultural activities and events, like workshops, exhibitions, yoga activities, etc. These activities celebrate the different Chinese traditions like music, art, dance, and calligraphy.
The activities and events help visitors have a better understanding of the culture of Buddhists. They also help promote the culture between communities and create a sense of unity and diversity among the groups.
It also leaves a lasting impact on people and the community, which extends beyond the temple. Also, there are many outreach programs which help people. This Buddhist temple in Brisbane follows the principle that Buddhist scholars discussed. Like which is compassion and service – selfless service.
They provide meals to the poor and less fortunate people. Also, this temple is known for participating in environmental activities to help the environment. It has a keen sense of responsibility towards its community and people.
1.3 Wat Buddha Dhamma 
Wat Buddha Dhamma is a powerful yet serene temple situated in the beautiful New South Wales countryside. The Thai Buddhist Traditions prevalent in Australia built it.
Built and established in 1983, this temple has a wide-spreading reach in the field of enlightenment and righteousness. It reaches out to curious guests and visitors looking for Theravada Buddhism's teachings.
Wat Buddha Dhamma has become known as the preserver of Thai Buddhist culture. With its rustic, old-world charm and dedication, this temple has become a must-visit.
1.3.1 History and Architecture of Buddhist Temples in Brisbane
The history of this temple and its establishment dates to the era of Ayya Khema, a Theravada Buddhist nun.  Moreover, it also includes the ideals of Phra Khantipalo, an English-born monk.
They shared ideas and aspirations. One of them was to create a place where people could engage themselves in meditation and deepen or broaden their understanding of Buddhism. They could also experience monastic life and how monks lead their lives.
The name Wat Buddha Dhamma means 'Monastery of the Buddhist teachings'. It also talks about its rules to hold the principles of Theravada Buddhism in place.
Click here to get more details!
As a result, the architecture of this Buddhist temple in Brisbane is another magnificent sight to behold. It has a lot of simplicity and modesty involved in its temples. They also associate their temples with traditional designs.
It has wooden buildings with sloping roofs that tend to blend into the surroundings of nature seamlessly. That also helps in creating a balance of harmony and humanity.
The main meditation hall, which is known as the 'Dhamma Hall', serves as the main point for all the meditational events and yoga retreats which take place here.
1.3.2 Preservation of Culture and Involvement with the Community
This temple stands as a bridge which connects the Thai community to their heritage, culture, and roots. This temple/monastery also celebrates various festivals, including Thai and Buddhist festivals.
The people also follow all the rituals with tradition and dignity. It allows the Thai community to come together as one and to stay connected to their roots. There are festivals like Songkran, the Thai New Year, and Visakha Puja, Buddha's birthday.
These festivals are celebrated with great pomp, enthusiasm, celebration and show. The people observe them with reverence. It also creates a sense of unity and helps the cultural traditions to be followed down the generations.
This temple is remote but still actively participates and engages with the community and people. There are workshops held here, open days and talks regarding Enlightenment, Dharma, and the cycle of Reincarnation.
It helps introduce people from various backgrounds to What Buddhism is. They also always have various other initiatives and drives which help promote an understanding among different cultures.
Therefore, it also helps to remove misunderstandings and misconceptions and helps to create a sense of unity among the people. A visit is a must to these famous Buddhist temples in Brisbane.
1.4 Phuoc Hue Temple 
This famous temple is in Melbourne and has been built as a sign of Vietnamese Buddhism and culture. It was established in 1983, and this temple is a gathering place for community worship.
In addition to that, there is also an exchange of cultural benefits for the Vietnamese traditional community and the visitors. It also has intrinsic architecture, practices related to spirituality and a commitment to preserve the Vietnamese tradition.
This temple has become a famous spot for those seeking nourishment for their spiritual being and immersing themselves in culture.
1.4.1 Cultural Heritage and Architecture  of Buddhist Temples in Brisbane
The community of Vietnamese people in Melbourne founded this temple. It discusses their determination to protect and preserve their culture, heritage and religion.
They hesitated to practice their religion in a new land; hence, this temple was made. It was always guided by a desire to create a space for individuals who wanted to practice Buddhism.
They wanted to celebrate the traditional festivals and wanted to connect with their roots. The name Phuoc Hue Temple means Blessed Illumination. This refers to the temple's mission of brightening its devotees' lives through spiritual teachings.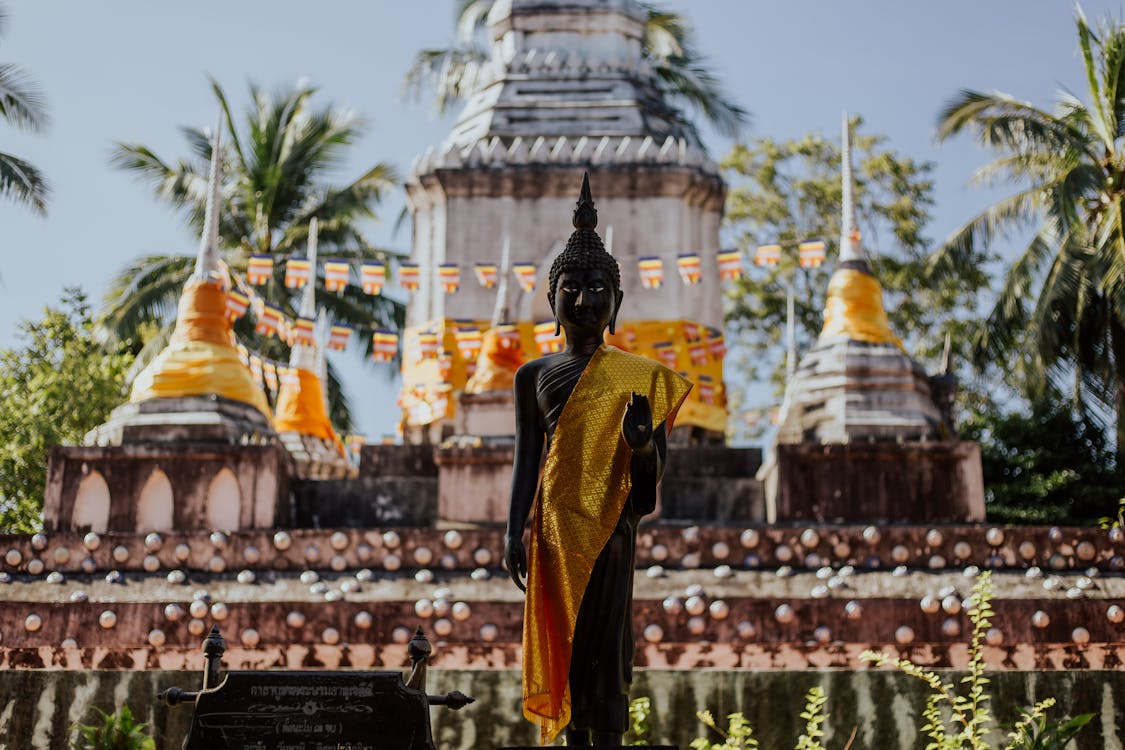 The architecture of this temple is a tad bit different and unique from other temples. It is a mix of fusion of contemporary designs and Vietnamese traditional designs. They have detailed roofs filled with vibrant colours and intrinsic carvings along the main hall where the shrine is kept.
It also creates an aura of spirituality, reverence, and splendour. The main point for praying, worship, and devotion is inside the main hall. The altar is designed with the statues of Buddha and bodhisattvas.
The architecture of this Buddhist temple in Brisbane pays its respects to Vietnamese architecture. It also emphasizes Buddhist saints who create a sense of reverence and austerity inside the temple.
1.4.2 Spiritual Practices and Celebrations of Culture 
Like all other temples, this temple also has its regular practices of spirituality. It has sessions of meditation, talks regarding Dharma and chanting sessions. They also have talks given by famous Buddhist monks.
It provides various opportunities for people to broaden their understanding of Buddhist literature and teachings because the serene environment also helps develop a sense of calmness within us.
It does help create a good atmosphere for a person to grow intellectually and spiritually and reflect upon himself.
There are also a lot of cultural celebrations, such as the Vietnamese Lunar New Year, known as Tet, and the Autumn Festival, known as Tet Trung Thu.
The entire Vietnamese community are present at these festivals. Those who wanted to take part in such performances enjoyed it a lot. 
There are feasts and rituals which bring the people together. They also always introduce the teachings and festivals of Vietnamese people to the entire world.
1.4.3 Preserving the Traditions of Buddhist Temples in Brisbane
To begin with, Phuoc Hue Temple plays an important role in safeguarding and protecting Vietnamese traditions since it is important for the younger generation to be aware of this culture. Classes in language, workshops talking about the culture, and teachings by monks on Vietnamese traditions are all part of the preservation.
This always does help youngsters as well as people to become more aware of these traditions and cultures.  Furthermore, the temple thus becomes a connecting stone between the present and the past.
This place ensures that the values, morals, and culture are passed on to future generations. 
2. Conclusion
Because of the purity and selflessness of this religion, people flock to these temples. The Buddhist temples in Brisbane have always beckoned visitors with open arms.
You do not want to miss the opportunity to bask in the lap of nature. In conclusion, with beautiful surroundings and ornate, detailed architecture, these temples will surely mesmerize you.
Plan a trip to these wonderful locations on your next holiday and return as a new version of yourself! Hope we covered everything on the famous Buddhist temples in Brisbane.