A lover of crime stories? Come, and be a part of Sydney's Razor Gang True Crime Tour available on Fridays from 7.30 pm and on Saturdays from 5 pm at the Darlinghurst Fire Station.
Are you someone who loves crime stories and devours Agatha Christie and James Patterson like there's no tomorrow? Do you pull up all-nighters frequently to watch your favorite crime documentaries? Do you love trying to guess who might be the murderer in a fictional plot?
In that case, FEVER has something for you. This time, FEVER has brought you a chance to witness the infamous Sydney Razor Gang's stories through the lanes where they fought to attain supremacy.
Come, join us on this amazing adventure and witness the history of the gangs which once dominated the streets of Sydney.
What's the Big Deal with Sydney's Razor Gang?
For those who are unaware of the infamous reality of 1920s-30s Sydney, here's a small briefing. The Government passed an act that prohibited all use of firearms that were not licensed and any person breaking such law was heavily penalized.
Therefore, the gangs came up with the solution which was using razor blades as their weapons. The gangsters ruled the area and fought for dominance and supremacy.
What's the Event About?
FEVER has brought a chance to go through the same lanes where the gangsters once fought and killed ruthlessly. Come and discover the hidden stories in the streets and alleyways where infamous gangsters waged wars against one another for power.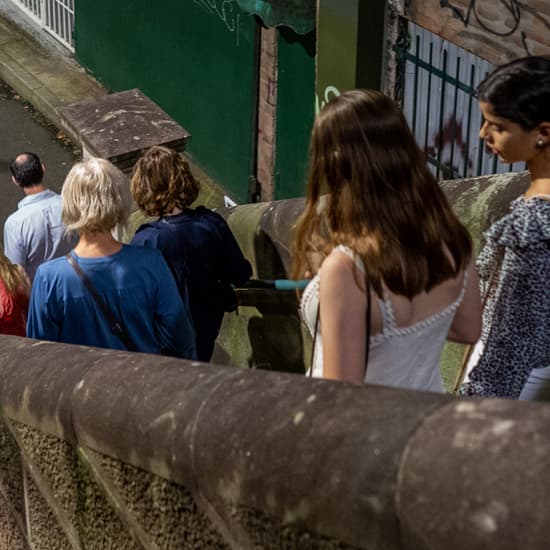 Also, talking about infamous gangsters, how frequently do you get to travel back in time to witness a real speakeasy party scene owing to the enactment of Prohibition laws? Not regularly, right; and all the more reasons to be a part of this adventurous trip.
Date and Time
There are several dates available for this event. To put it precisely, all Fridays and Saturdays throughout the year.
The tour starts at 7:30 pm on Fridays and 5 pm on Saturdays.
Duration
Coming from a fellow crime fiction enthusiast, I'm 100 percent sure that by the end of this tour, you'll be wishing it was for a longer time and the duration of this event is 1 hour and 30 minutes.
Location
Oh of course the location is Sydney Australis, duh! But, to be more precise, the trip will commence from Darlinghurst Fire Station.
From there onwards, you'll have guides to provide you with a tour of the place so that you may jump back in time and be a part of a thriller movie for a while.
Tickets
Tickets are available on FEVER. You can choose your day and timings according to your convenience while booking your tickets from the website.
Also, the ticket prices vary, which for an adult will cost 34 dollars and for a person under 18 years of age will cost 25 dollars.
So, what are you waiting for? Grab your tickets from FEVER now and jump back in time to the precarious streets of Sydney in the 1920s and 1930s!
Are You Already Excited to Be Part of Sydney's Razor Gang True Crime Tour?
What – Sydney's Razor Gang True Crime Tour.
When – Fridays and Saturdays.
Where – At the Darlinghurst Fire Station, located at Victoria St, Darlinghurst NSW.
Time – 7:30 p.m. on Fridays and 5 p.m. on Saturdays.
Tickets – Available on FEVER.
A second year law student, Shrestha is someone who loves to travel and meet new people and when not travelling, you can find her in some random nook with her nose in some fiction book. While she believes in hustling to achieve her goals, she also believes in relaxing and that is what travelling does for her. Shrestha has worked previously as content writer for USA Tales and Icy Health and is now handling her passion for writing, reading and painting alongside her academics well enough!
She's also writing for Icy Canada.