Get mesmerized by the beauty of Melbourne's beautiful skyline with the Melbourne City Sights Cruise, a two-hour guided tour on the beautiful Yarra River, being organized on various dates and time slots and departing from Melbourne River Cruises, Berth 2.
This tour provided by the Melbourne City Sights Cruises offers a fantastic view of the city of Melbourne and creates lasting memories for everyone, especially if you are a first-time traveler to this city.
So what are you waiting for, book your tickets for this amazing Melbourne City Sights Cruise Tour by visiting Fever.com as soon as possible.
What to Expect at the Melbourne City Sights Cruise Tour?
The Melbourne City Sights Cruise is an exciting adventure on the Yarra River that shows you the city's amazing beauty. Enjoy refreshing complimentary tea and coffee, making your cruise all the way more comfortable.
Get ready to see some of Melbourne's most iconic and famous places with great views of Melbourne's historic core and its lively surroundings.
From beautiful gardens by the river and the wonderful Herring Island to the busy former industrial docklands and ports, each scenic view gives you a fresh look at this lively city.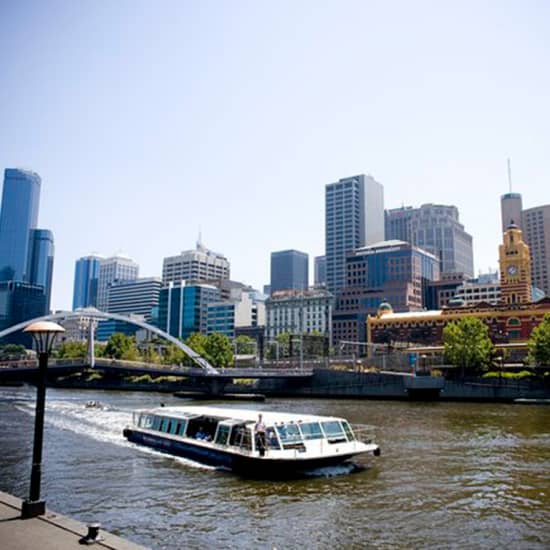 Get ready to click photos as you sail under the Princes Bridge and pass through the Melbourne Cricket Ground, while admiring Melbourne's jaw-dropping skyline.
Melbourne City Sights Cruises has been proudly serving for the last 14 years and is the oldest known cruise business on the Yarra River, appreciated and rated highly by tourists from all over the world.
This cruise guarantees an unforgettable experience and gives a fresh perspective on Melbourne. The tour also includes knowledgeable and friendly guides who will tell you captivating stories and interesting facts about the places you see with their onboard commentary.
It offers a unique opportunity to explore the city from a different viewpoint which will be thoroughly enjoyed by both residents and tourists.
Additional Information
There are various dates as well as time schedules available for the Melbourne cruise and you have the flexibility to choose according to your preferences.
Please note, that the cruise is not an ADA complaint and the duration of the cruise is almost 2 hours.
If the weather conditions are unfavorable, the organizers might have to cancel the cruise. In that scenario, you don't have to worry as you will get a full refund or be offered a different date for the cruise.
The cruise departs from Melbourne River Cruises, Berth 2 and this is the same spot where you will be dropped off after the cruise.
No refund or changes will be entertained once you buy your tickets from the Fever ticket platform.
Tickets
Tickets for this amazing Melbourne Cruise are available on Fever.com and the prices for the tickets are listed accordingly.
Senior (65 – 99 years) – $56.13
Adults (13 – 64 years) – $63.29
Are you Ready and Excited for the Melbourne City Sights Cruise Adventure? 
What: Melbourne City Sights Cruise Adventure.
When: Various dates to choose from Fever.
Where: Berth 2, Melbourne River Cruises.
Timings: Multiple time slots.
Tickets: Available on Fever
Hello, I'm Piyush Sharma. I have a strong passion for writing. I excel in creating captivating content and narratives. Currently, I'm studying mass communication and journalism, honing my skills in this field.