The Lamington National Park is famous for its beautiful natural environment. It is among the best Australian National Parks.
It is located in Queensland, Australia. It was established in July 1915. It resides on the Lamington Plateau. This plateau lies on the border of Queensland in Australia. It covers an area of 20,600 hectares, which is about 51,000 acres.
1. Introduction to Lamington National Park
Firstly, it is famous for ancient trees, rainforests, mountain views, walking tracks, birdlife, natural environment, and waterfalls. Secondly, it protects the eastern forests of Australia. Moreover, these protected areas include the Tweed Range, Mount Warning, Springbrook National Park, and the Border Ranges National Park.
It is a part of the World Heritage Site's Gondwana Rainforests of Australia's Shield Volcano Group. In 2007, it was included in the list of the Australian National Heritage. It is also added to the Scenic Rim Important Bird Area. It was declared part of the Q150 Icons of Queensland in 2009.
2. Flora & Fauna
2.1. Flora
It comprises various flora (plantation variety), mainly found here. There are many varieties of rainforests. Even you can take a view of a three-thousand-year-old tree. It protects a variety called Araucaria Cunninghamii. This is the most significant subtraction of Hoop Pine in Australia.
Argyrodendron Trifoliolatum is the main tree species. This is found in the warm subtropical rainforest. It is usually known as the 'White Boyong' in New South Wales. Another significant species, the Argyrodendron Actinophyllum, is also found here.
It is usually known as the 'Black Boyong.' It is the most significant Australian rainforest tree. Many more unique varieties are found here. These varieties include Rosewood, Karrabina Benthamiana, Pigeonberry Ash, Sloanea Woollsii, and Caldcluvia Paniculosa.
Pittosporum is a rare species of plant. It is a sweet-smelling plant and is also found here. You will also find the Euphrasia and Peach Myrtle amidst these dense forests. These are the ending flora of the Ice Age. You can also see several endangered species, namely Sarchochilus Orchids and Strangler Figs.
2.2. Fauna
This beautiful park facilitates a wide range of fauna. You can see many native as well as non-native varieties of animals. It is the shelter for many animals and bird species. These species are exclusively found here.
It also protects many species on the edge of extinction and has permanently preserved many Wildlife and prehistoric reptiles. The reptiles are lace monitors, land mullets, and carpet pythons.
It is also a famous place for having rich varieties of bird species. You can find more than a hundred bird species here. You can find Southern Fig Parrot here. The smallest parrot in the world is the Australian parrot, also located here. In addition to these species, the second-smallest birds can also be found here. These include Albert's Lyrebird and Richmond Birdwing.
The Blue Lamington Crayfish is the most unique and weird creature. You can also see this creature in Lamington's Wildlife. It is exclusively found in the Lamington Plateau. Yabby is another name for these fishes.
The regent bowerbird, platypus, and beech skink are some threatened animals you can view here. Originating from the Vespertilionidae family, a large-eye pied bat is also a threatened creature you can spot here.
3. Things to Do in Lamington National Park
This fantastic park is full of wonders. It includes rare creatures, plantations, and unique things to do. Some of the exciting things to do here are:
3.1. Outdoor Camping
It facilitates a significant camping ground. This ground is located closer to the Green Mountains Section. It allows visitors to night-stay and enjoy outdoor camping in the Lamington National Park. For many visitors, it is a fun activity. You can try the night camping with your family and friends.
Along with it, it has many privately operated campsites. It also provides a few accommodation privileges for people who want to stay longer. There are approximately 11 campsites. It gives a beautiful view of greenery and diversifying trails.
3.2. The Waterfalls
It will excite you with more than a hundred waterfalls. The Box Log Falls and Elabana Falls are the most famous waterfalls here. These can be found near the Green Mountains Section. The other famous waterfalls here include the Stairway Falls, Lower Ballanjui Falls, Nagarigoon Falls, and Nugurun Falls.
Moran Falls is also among the famous waterfalls here. This place can be found with the Morans Falls Track.
3.3. The Walking Trails
There are outstanding pathways for visit—Lamington Parks range from Class 1st to Class 5th. You can choose the class as per your adventure level. These trails are spread over an overall area of 120 kilometres. The site includes parts of the length and breadth of the Lamington National Park.
The Centenary Track is a high paved trail from the Green Mountains Section. It goes further beyond the Moran Falls Tracks and Python Rock. The canopy at O'Reilly Treetop Walk is an excellent trail for photos. It gives a fantastic view from the park's roads to Moran Falls.
The border track is an excellent choice if you are a seasoned hiker. This border track connects the Binna Burra and Green Mountains.
3.4. Exploring Wildlife
It is pretty famous for its wildlife adventure. Exploring Wildlife here is one of the best adventure things to do. It is better known for its rich flora and fauna. The two together complement the nature here.
It is packed with different varieties of flora. It has the 5000-year-old Antarctic Beach Trees. It preserves the last remains of the species, hoop pine. This place has many rich types of flora that cannot be found anywhere else easily. It includes the Mt Merino Eyebright, Everlasting Daisies, and a few remains of subalpine. This subalpine is known for being from the last ice age.
The Lamington Underground Orchid is one of the unique and famous pieces of flora here. It is among the four species of flowering plants that complete their life cycle underground. It has no chlorophyll.
This impressive park and its surroundings preserve a wide range of Wildlife. The Wildlife here includes endangered and rare creatures. Moreover, it consists of the large-eared pied bat, Eastern bristlebird, Coxen's Fig Parrot, Blue Lamington Crayfish, Albert's Lyrebird, and more.
The rock pools here in the forest provide shelter to the platypus. It is also a home for the red-necked pademelons closer to the forest's edge. The rare varieties include the cascade tree frogs, rainforest cool skinks, elf skinks, giant barred frogs, and Fleay's barred frogs.
3.5. Picnic Spots
It has two impressive picnic spots. The first lies in the Green Mountains Section, and the other is in the Binna Burra. Both these spots facilitate a delightful and peaceful place for family picnics. The setup here is comprised of well-maintained picnic tables with delicious barbeque management.
You need to bring your stove and fuel to enjoy a mouth-watering meal. It's a fun activity to cook and enjoy a meal with your loved ones. It facilitates toilets, so you can also bring your kids along here. You must bring your garbage bag to collect all the garbage after enjoying a picnic.
4. Best Time to Visit Lamington
If you are planning to visit this park, knowing the best time to see it is essential. The Winter season is the best time to enjoy this adventurous park. The winter season here lasts from June to August. Humidity is extremely low in the climate at this time. The gentle, calm wind makes this season ideal.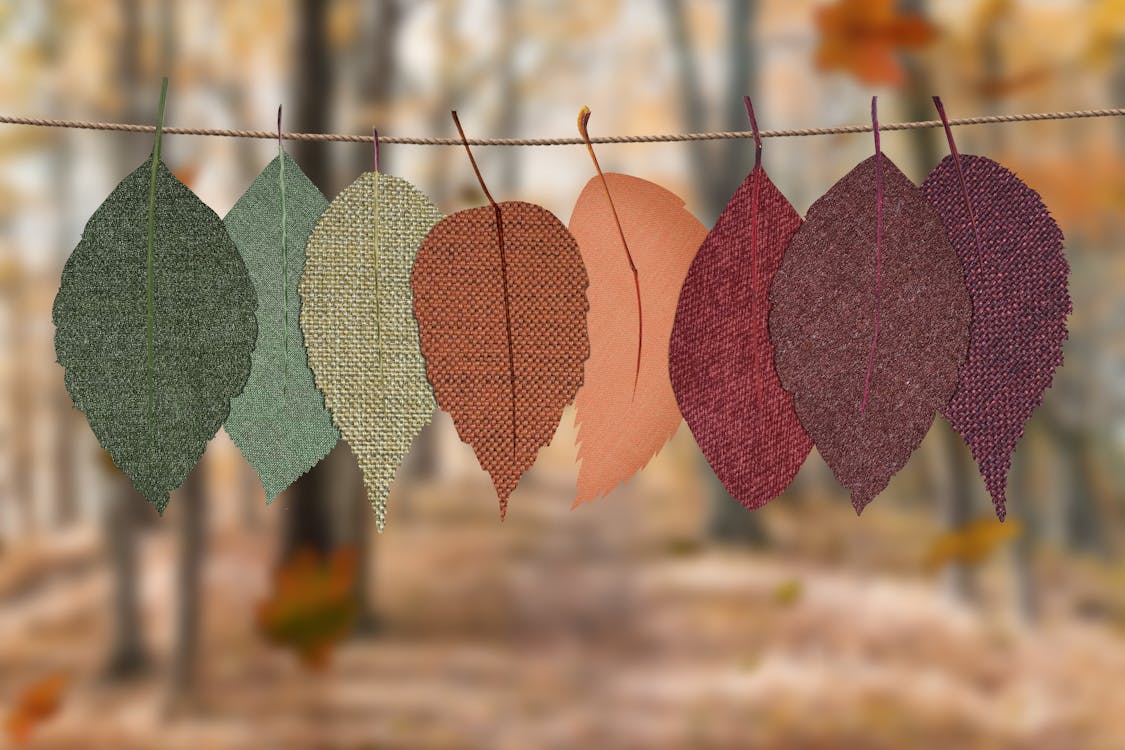 September to November is another favourable season to visit this park. It is springtime. It rains here, and sometimes 2-3 days of snowfall also occur here. From March to May is a fall time. This time is relatively less popular among the tourists. It is pretty humid, and the hot weather makes it less favourable. However, you can get satisfactory budget deals at this time.
The visitors who like to enjoy the hot season. They can visit this national park in the summer season. The summer season lasts from December to February. At this time, quite favourable snowfall and rains occur here.
Moreover, the climate remains relatively hot. The tourist season is quite low in this season. You can also get budgetary deals at this time.
5. Important Things to Note
The park is one of Australia's most excellent national parks for exploring Wildlife. It is among the centres of attractions in Queensland, Australia. There are many things to view and enjoy here. Here are a few important things to note:
Winter season is best for visiting this beautiful park.
Raincoats and warm clothes are essential, as the weather can sometimes change here.
The road is not smooth, so make sure to bring comfortable shoes.
Domestic animals are prohibited in the park.
This place is quite dangerous to walk at night as it is a wildlife park.
It is impressive in many ways of flora and fauna. Queensland has prosperous and unique plantations and rare Australian varieties of animals.
Narayani Bhardwaj is a young and ambitious part-time Web Content Writer in the Icy Tales company. She completed her BCA in Computer Science. Currently, she is pursuing MCA at Chandigarh University. In addition with, she visited a several places and wants to tour the best of the world. She is passionate about travelling either it is natural phenomenal places or the downtowns across the countries. She writes with her passion and desires of travelling the beautiful places in the world. The places merely not include only travelling, the articles she writes, are strictly professional with a touch of an individual's sincerity and feelings on what they are looking for. She has upskilled herself in the field of writing for her audience, and ensures the quality of the content which is relatable in executive as well as distinctive manner. Narayani has worked with a several companies before as a Content Writer and Subject Matter Expert. She has more than a year of experience in the field of Content Writing. Looking forward for great and more opportunities to expand her skills and knowledge.