Modern-day communication has evolved. Ever since the invention of the internet,  we have started relying on emails. However, with the number of spam messages, it is important to have a clear subject line in our emails.  
And you may want to change the subject line in Gmail due to many reasons. It can be as simple as breaking the conversation thread or initiating a new thread. The method to change the subject line varies for each service provider.
So, how do you do it?
1. How to Change the Subject Line in Gmail?
Emails can be sent through various platforms. The most common platforms used are Microsoft Outlook and Google Mail (Gmail). People prefer to use Gmail as it is compatible with both Android and iPhones.
An average person receives eighty emails everyday. Out of which, some emails are spam. Further, several remaining emails go to the promotions section and some go to the social section. Emails that are related to social , media, usually go to the social section.
People often don't bother to look at these emails. However, if a person is a professional in some specific field, then the person is obliged to check the emails. Still, a person cannot check each email on their account.
The email subject lines assist a person to verify whether an email is worthy to take a look at or not. Sometimes, you need to change subject lines when composing an email. Here, you will get to know how to change subject line in gmail.
However, the user interface of Gmail is different from that of  Microsoft Outlook or any email service provider. Gmail provides threads of emails with the same subject line. This gives us the convenience of accessing the messages with ease.  
Also, replies and messages from all the addressees are grouped up sequentially under the same subject line in Gmail. These are also known as conversation threads. But the subject line remains the same throughout the thread. 
2. What is a Subject Line in an Email?
A subject line in an email is the first thing that recipients see after your name. The subject line helps them know what the mail is about. Therefore, the subject line of the email should always be accurate, brief, and informative.
Also, subject lines should be as short as possible. Otherwise, it may sound vague to the recipients. This is important, especially if the recipients are interviewers, recruiters, managers, and executive heads of your dream company. So, always ensure to make your subject line look professional.
Though you can leave the subject line empty, it is considered unprofessional to do so. You should avoid sending emails without a subject line as it is a bad working habit that can influence your career. You can, however, choose to use simple ones for emails to your friends and relatives. However, using simple and professional language is always a better choice.
3. Necessity to Add a Subject Line
An average person receives at least 80-100 emails daily. It is not easy to open each email in your inbox. Also, with increased spam, people are now less bothered about irrelevant emails.
Most of the recipients open the emails with a relevant and catchy subject line. It is similar to the titles of the books and articles. 
So, a subject line must showcase the exact purpose of the email. As a large firm or a company,  you will have to make a professional-sounding subject line to make the recipients read your message before deleting or ignoring it.
4. How to Change the Subject Line in Gmail?
You can follow these steps to change the subject line without losing the previous messages on the same thread: –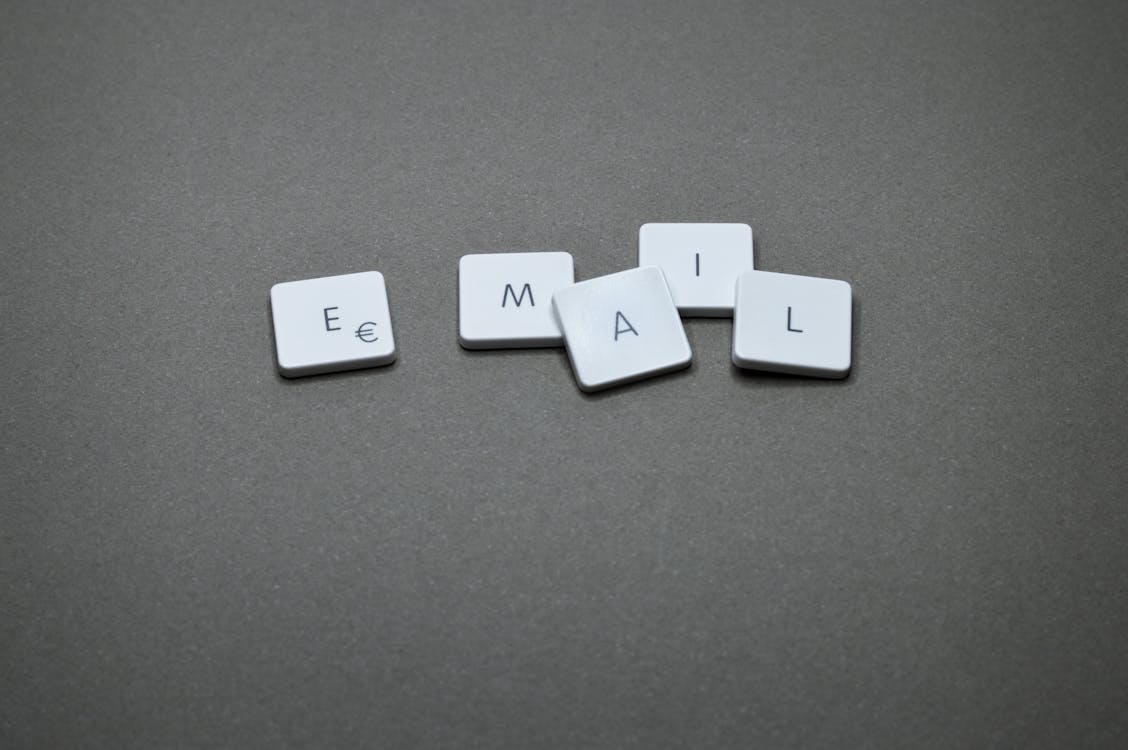 How do you change the subject line in Gmail? 
Search for your conversation mail thread in your Inbox in Gmail.

Open the Email.

After opening the thread, click on the reply button at the bottom of the thread in the left-bottom corner.

This option will take you to the reply window on the same mail thread.

Click on the little arrow at the top-left corner of the message box.

A drop-down menu will appear with an option to Edit Subject.

Click on it.

Now, a new window will appear to compose your mail with the subject line in the editing mode.

Update the new subject line according to your requirements here.

Press on the Send button.
By following these steps,  your subject line will be changed. But, this will create a new thread with the updated subject line. Also, all your upcoming emails with this subject line will become part of this new updated thread.
Furthermore, recipients will receive mail with new subject lines and further correspondences as new mail threads. However,  this will help them to understand this issue separately from the existing one.
5. Tips to Write Creative Subject Lines 
You can find tips to write creative subject lines online. Drafting appropriate subject lines is an important task when writing an email. 
Your subject lines are like the thumbnails of a YouTube video. You need to make them believable and at the same time as attractive as you can. You must, however, avoid making it a clickbait as it can make you lose your credentials. 
Following are the 9 best tips that can help you write attractive subject lines. 
5.1. Keep Your Subject Lines Short
The KISS rule – Keep it Simple and Straight also applies to writing email subject lines. Your subject line must be short and at the same time informative. It must give out the purpose of your email. People often do not like longer subject lines. 
With the evolution of smartphones, people, including professionals and businessmen, have migrated to smartphones from PCs and laptops. Unlike PCs and laptops, mobile phones usually display a partial the subject lines.
Therefore, it is important to include the keywords at the beginning of the subject line. You should also ensure the quality and number of words in a subject line. An ideal subject line must contain only 5-7 words, which are descriptive enough to lead the recipient to text inside the mail.
5.2. Avoid Writing Spam Words
Subject lines that contain marketing terms are more likely to be marked as spam. You must avoid using loud punctuation like too many exclamation marks and capitalized words. Also, avoid using extraordinary promotional words like, "For Free" or "Buy Now".
To avoid these kinds of mistakes, follow the tips given below:
Don't use promoting words. Just put the main focus on the expertise.

Share only useful information without exaggerating. 
5.3. Make a To-the-Point Subject Line
People like the direct subject lines. These subject lines are effective because they are to-the-point intentions without being misleading. However, clear-cut subject lines are the best.
It makes subject lines catchy and people will open it to read as these also look more professional. Straight-forward subject lines can be used for all types of events. 
5.4. Add Deadline 
Another way to make your emails attractive is by adding subject lines with deadlines. Adding a deadline generates a sense of urgency for the client. This can force the client to open the mail in the inquisitiveness of meeting up with the deadline.
Also, it will help you prioritize your email in the client's inbox. Usually, successful promotional offers and events include a series of emails that are received until the deadline is crossed.
Start by making the first announcement and mention the upcoming date to inform people. As the deadline comes nearer, you can mention something like "Last Chance" and send a reminder email to the users.
If the announcement is necessary for the user, they will surely check it. It is also a good practice to add the number of hours like "24 hours". You need to choose the phrases carefully to keep the user engaged.
5.5. Include an Announcement
Including announcements is good when you are starting a new venture. For instance, if you are starting a mall and announcing the opening date, it will be better to mention "opening now" or "New Mall in the City".  This will draw the attention of the recipient. 
Nevertheless, it is a difficult task to format personalized emails. Further, people don't like to read marketing emails much. It will depend on your subject line to grab the attention of the user. You must try to stand out amongst the hundreds of marketing emails.
Meanwhile, this technique can be useful because it gives a sense of priority to the users that they are among the first ones to know about it. 
5.6. Keep the Open-Ended Questions
What is the use of questions in a subject line? Well, asking questions in the subject line is a great way to attract your clients. However, the question must be relevant and catchy enough to grab the attention.
Asking questions creates curiosity among the clients to know more about that thing. Also, questions are incomplete versions of the text itself. So, they will open the mail to know more about the inside content of the message. It is an excellent way to keep the clients engaged.
5.7. Choose a Distinct Subject Line
A distinct subject line isn't easy to make. You need to understand your audience. The important questions are ' Who are they?', 'What can you offer them to grab their attention?', and  What makes you unique compared to others?'. Your answer to these questions must be part of the distinct subject line for your emails.
You must highlight the specialties and expertise that your business is about in the subject line. Also, you can mention why your start-up is well known. People often open the mail based on the sender's name. So, it's better to specify your renowned brand name.
5.8. Make a Joke within the Subject Line
Nobody looks for jokes in an email box. But, when they pop up and find something funny in the subject line. There is a high chance that the mail will be opened. In short, a funny and joking subject line can easily get the attention of the user.
This type of subject line will surely help you open up your mail in the recipient's inbox. For instance, "your boss permitted extra nap time!".
5.9. Write an Unexpected Event
If joking isn't your thing,  then try to mention an unexpected event that the user cannot imagine. You can add interesting and unexpected facts that people may like.
It will be better if you can craft something that people won't expect from a marketing or sales email. Mentioning something unexpected will encourage your users to open up the mail.
5. Conclusion – How to Change the Subject Line in Gmail? 
Editing and modifying the subject line is an essential task to do sometimes. Most people use Gmail for their emails. This content has already covered how to change the subject line in Gmail. Also, if you've come this far, you must have got the answer to this question.
In addition, it's not enough to modify the subject lines. The subject lines must be catchy for the clients to use also, if you can't get the client engaged with the text inside the mail. At least the email must be opened by the client.
People don't like spamming emails, so avoid spamming in subject lines to draw attention. Furthermore, we have also discussed the ways to improve subject writing. Hope we were able to help you in improving your subject line drafting skills. 
So, how do you change the subject line in Gmail?  Hope you can change it now after reading this article.  However,  remember that if you change the subject line,  the email thread will break. The further conversation will form a new thread.
Have you ever received a funny subject line?  What do you use to attract the attention of your recipient?  Share your secret skills in the comment section below.
Narayani Bhardwaj is a young and ambitious part-time Web Content Writer in the Icy Tales company. She completed her BCA in Computer Science. Currently, she is pursuing MCA at Chandigarh University. In addition with, she visited a several places and wants to tour the best of the world. She is passionate about travelling either it is natural phenomenal places or the downtowns across the countries. She writes with her passion and desires of travelling the beautiful places in the world. The places merely not include only travelling, the articles she writes, are strictly professional with a touch of an individual's sincerity and feelings on what they are looking for. She has upskilled herself in the field of writing for her audience, and ensures the quality of the content which is relatable in executive as well as distinctive manner. Narayani has worked with a several companies before as a Content Writer and Subject Matter Expert. She has more than a year of experience in the field of Content Writing. Looking forward for great and more opportunities to expand her skills and knowledge.