Embark on this spine-tingling journey in Adelaide at the Adelaide Gaol as you enter one of the longest functional prisons in Australia. Adelaide Gaol Ghost Tour and Investigation are usually operational from Thursdays to Sundays. Thus, you have various dates available to choose from. The journey will last about 120 minutes, starting at 7:30 p.m. and ending at 9:30 p.m.
This is good news for all paranormal enthusiasts in Australia, as you can witness supernatural activity in this gaol of Australia. 
Furthermore, visitors duly note that children below the age of 12 years are not allowed to take this tour and charges per person are AUD 41.00, which can be bought from FEVER.    
Highlights of the Tour
Get to examine this longest-running prison in Australia with your friends and family to make a memorable night's adventure. 

This gaol tour is conducted at night, which indeed is to give you some adrenaline rush and goosebumps.

Furthermore, it is recommended that you explore the tour at a moderate pace to witness some paranormal activity around you.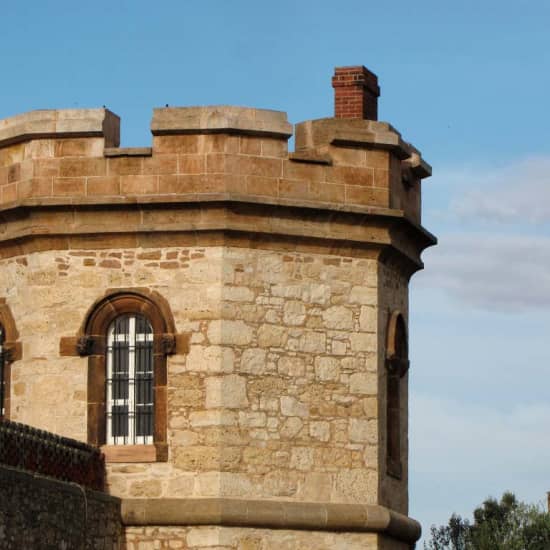 One of the most exciting factors of this tour is that you can use paranormal tools, which will help you contact the unseen. How frightening does that sound? Well, don't wait if you are a true ghost lover. Grab this opportunity only on

FEVER.

 
What to Expect at the Tour?
Adelaide Gaol in Australia was once a residence of the most notorious criminals, and today, it is rumored to be a hot spot for capturing supernatural activity. 
Get an opportunity to learn more about the connection between the gaol and sister Mary MacKillop and also the story of Governor Ashton, whose body was thrown out of the window. If you are lucky, you can witness the spirit of Ashton around you as you continue taking your tour.
Additionally, while investigating this ancient construction, which is around 147 years old, you can try to communicate with 12 spirits that are thought to inhabit there.
You can do so with paranormal gadgets like Monoculars, Zoom Recorder, REM Pod, and Parabolic Mic and if you are interested in learning about the histories of the captives, you may find a knowledgeable guide. 
Moreover, supernatural stories have been gathered for over three decades, including reports of hangings and burials. This will make your 2-hour journey even spookier.
Tickets
Charges per person for this tour will amount to 41.00 AUD only (General Admission) and you can purchase your tickets by clicking on FEVER. 
Be Part of the Spooky Tour at the Adelaide Goal and Investigate the Uncanny Past
What:

  Adelaide Gaol Ghost Tour and Investigation.

When:

Various dates are available from Thursday to Sunday (can be selected while purchasing tickets)

Where:

Adelaide Gaol South Australia, located at Adelaide's 18 Gaol Rd, Thebarton.

Timings:

7:30 p.m. – 9:30 p.m.

Tickets:

P

urchase from

FEVER

.
Nazish is a member of ICSI (Institute of Company Secretaries of India) and also double graduate in Commerce and Law. Currently a full time mother and a homemaker trying to mark a difference through the power of pen. She is a voracious reader and has passion for writing. She has positive outlook towards life. She enjoys travelling and discovering new places.