In today's time, maternal health has always been an essential aspect of women's lives, and we overlook it in many ways. The core dynamic role of resources, health benefits, and the privatization of Hospitals has led to devastating effects on poor, marginalized communities. And the foremost outlook of any maternal health drives us to the question of abortion laws and regulations, which take us to gender sensitization and gender rights. When we take glimpses of abortion in Australia, we encounter various dialects of states and territories in highlighting abortion laws.
Abortion Laws in Australian Capital Territory
Abortion Laws in Victoria
In the city of Victoria, abortion is legal, and according to the Abortion Law Reform Act 2008, it is legal for a woman to get an abortion within 24 weeks of pregnancy. However, after 24 weeks, a woman can get an abortion only if another medical practitioner agrees that it is reasonable.
Suppose a medical practitioner does object to abortion. Then the information about abortion is denied to them. They suggest visiting another doctor who can provide it. 
Abortion Laws in New South Wales
The Abortion Law Reform Act 2019 (NSW) -is meant to change the law on abortions in( NSW). It focuses on repealing the Crimes Act provisions on abortions and abolishing the Common Law offense of abortion.
It is reflected- in section 82 of the Crimes Act 1900 (NSW) and Part 2 of the Abortion Law Reform Act 2019.
The Crimes Act 1900( NSW) prohibits an unqualified person from performing (or attempting) the Termination of pregnancy by administering drugs or utilizing an instrument on a pregnant woman. A maximum penalty of 7-years imprisonment is punishable. 
Abortion Laws in Queensland
The decriminalization of abortion led to specific qualifications which fell under "Termination of Pregnancy Bill 2018." 
In Queensland, a registered health practitioner can raise objections regarding the procedure, the objective complaint is towards the woman looking to get an abortion. After that, she is then referred to another medical practitioner or any other service that can offer the service needed given that they do not have an objection to performing the abortion.
Abortion Laws in Western Australia
The laws regarding this procedure in WA have also decriminalized abortion if it is done under 20 week period of pregnancy. Limitation in abortions to a pregnant woman in Western Australia is similar and requires the woman to be no less than 16 years old.
Generally, abortions in Western Australia are highlighted- in the Criminal Code and the Health Act 1911.
In Western Australia, this code will let a woman get an abortion under these circumstances:
A well-skilled medical practitioner performs the abortion.

Abortion can be justified based on section 334 of the Health Act 1911 if:

The one who needs the abortion gives informed consent

The one who needs the abortion will suffer severe social and personal consequences if the abortion isn't performed, or

If the abortion isn't done, the woman's physical or mental health will be in danger.

The pregnancy is causing danger to the woman's mental health along with physical health.
Abortion Laws in South Australia
Here abortion is legal in South Australia under certain circumstances. South Australia is the first Australian State to liberalize access to abortion via legislation.
 Abortion in South Australia is lawfully permitted to take place if:
The abortion is done within 28 weeks of pregnancy, and

TIt is done in a prescribed hospital by a legally qualified medical practitioner, and

The medical practitioner thinks he held in good faith that both grounds of "fetal disability" or "maternal health" are satisfied to perform the abortion.
Abortion Laws in Tasmania
Tasmania abortions laws decriminalized abortion in 2013 with the Reproduction Health (Access to Terminations) Bill 2013. Abortion in Tasmania is legally permitted- for up to 16 weeks of pregnancy. An abortion can be lawfully performed if more than 16 weeks pregnant if two medical practitioners agree to perform it.
A medical practitioner may object to performing an abortion on the grounds of a conscientious objection unless it is an emergency to save the woman's life or prevent serious physical injury.
Suppose a medical practitioner makes a conscientious objection to performing an abortion. In that case, they must refer the woman to another medical practitioner or counselor who does not have a moral objection if she seeks information about her pregnancy options. Failure to comply with it can lead to the medical practitioner facing penalties and forfeitures.
Click here to learn about the Australian House of Representatives
Criminal Laws Affect Every Woman Out There.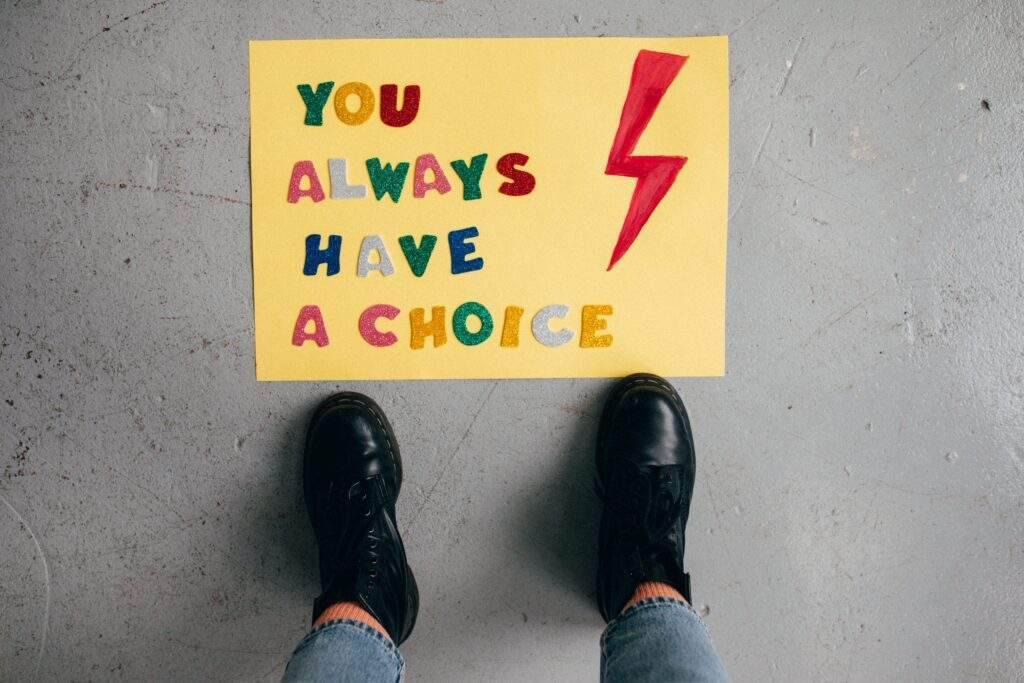 In Australia, termination services of abortion vary and differ in their functions and operations from Western Australia to South Australia. The health procedures, the criminal law 1969 which states that abortion can be done- with these procedures :
Prescribed Medicines

Selected Hospitals

Prescribed Surgical abortions
The Shift of Abortion In Australia:

 Change In Criminal Code To Health Law Service.
After passing the Termination of pregnancy bill, it decriminalized abortion in Australia and initiated health law.
Southern Australian Capital Wins It All.
Anyone could go for abortions at their own selected hospitals and clinics from this bill. It came as a relief for many women residing in the Southern areas of Australia. It also minimized the residential hurdles in large numbers and created flexible choices and accountability.
Now, the southern Australian women didn't require residents for two months or more than two months. It provided them with a self-approach towards their abortion in a secure way. The availability of flexible medical care institutions idealized their natural mother outlook and nurtured the unborn child to new dimensions in their tracks.
Variation Of laws In Western Australia and Northern territory
In Western Australia, the dialects of procedures regarding medical accountability and their practices are different from the southern Australian capital territory. Hereafter, 20 weeks of pregnancy advisory center advise the patients to go for abortions. Two doctors from six-panel discussions follow the proceedings further depending on the patient and unborn child with a specific medical condition. It creates a string of limitations in a certain way.
Whereas in the Northern Territory of Australia, abortions after almost 24 weeks of pregnancy are allowed to proceed further. Many women suffer and lose their lives by having delayed medical care and support. And it conveys major drawbacks to poor low-income people who reside in northern territory for their daily lives as Northern Territory is known for its costly reforms.
As a whole, women still suffer from abortion law reform in Australia.
The low participation of female in Legal Conferences, Agendas, and Agreements have led to common gender sensitization. The patriarchal social, economic, and political law setup has deteriorated the governmental reform system. Where legal infrastructure comprises male dominating nature in medical and surgical abortions, we always come across male practitioners with fewer female practitioners. And most importantly, women are not aware of the consequences of abortion law reforms and their accountability. Women face problems in early abortions by having :
Limited early care towards the unborn child.

Unaware of the law reforms.

No choice of decision-making.
The laws enacted in the North Australian capital territory and South Australia prohibits sex-selective abortions. Still, it doesn't highlight it as an issue for Australians in large numbers, and here doctors generally question the patients of having abortions performed based on their community. After securing the law benefits, many factors still affect women's lives. The administrative laws and regulations still control them. The benefit of decriminalization is still limited to a certain level of people residing in different parts of the territories of Australia. The access to abortions performed in Western Australia remains a problem for not securing safe access zones,
Abortion Law Reforms as Health Rights
Varied situations come across the phases of abortions performed. The decriminalization of abortion law in West Australia to North Australia and South Australia gave the vision to idealize essential health services.
We can say health rights came out as a historical fact of giving women certain rights over their bodies. It is seen- as a historical aspect in providing women with their ownership of securing their fundamental and human rights.

The collaboration of women groups for their abortion law reforms and rights gave a positive approach to gender sensitization.

The step towards its acceptance and the facilities made each aspect of administrative actions a factor of securing their future collaboratively.
Australian Abortion Laws Concerning Human Rights
The question here arises in this context: still, a woman faces problems accessing primary health access in their safer zones, privacy-related issues, and- are forced to follow the system that is non-justified.
Moreover, Australian laws extend its protection towards violation of any of the following: the right to privacy, the right to life, equality, and the freedom to the health of a woman faced with a problematic pregnancy. 
As above illustrated rules and regulations of abortion in South Australia and Queensland, a conclusion or bottom line can be drawn that abortion remains a crime. The first step towards protecting such women's rights is decriminalizing abortion, which has occurred in several Australian jurisdictions. At least to some extent, measures such as safe access zones or provisions for doctors with a conscientious objection have- been passed to ensure continuity of care has in jurisdictions that have decriminalized abortion. Therefore, as a first step to safeguarding the human rights of Australian women, all Australian jurisdictions must decriminalize abortion. Other significant steps that have already been initiated- in some jurisdictions are:
Regulating abortion as a medical process and removing regulations on the permit to abortion; eliminating financial obstacles to access;

Appointing safe access zones; providing the collection and analysis of accurate health data; guaranteeing continuity of health care; raising the availability and affordability of medical abortion; and

Ensuring that the proper care is provided- to the most marginalized women.
Overall, the abortion law reform has affected many Australian women out there. The decriminalization of laws from criminal to health law advocated many medical practitioners' duties. It somehow reflected the medical outlook and access of resources to the unborn child in many ways.
The mental health and the well-being of women got highlighted. It gave a fact of analyzing the barriers that Australian women encountered when the abortion laws were decriminalized and how medical institutions affect the mental health of individuals gain a way to idealize their bodies and their choices regarding the performance of abortions.