Clay and Sip in an Italian Restaurant in Brisbane, and participate in a hand-building clay art class that is organized on multiple dates and different time slots, at The Myer Centre in Brisbane, for two long hours.
Unleash your inner artist and show your creativity in an interactive hand-building clay art class and try your hands on creating beautiful clay candle holders and rose pieces that you can take home.
All the essential materials and types of equipment for the art will be provided by the organizers and additionally, enjoy the appetizing Italian food and drinks that are available for purchase.
About Brisbane's Clay and Sip Workshop
Get a chance to show off your creativity at the Clay and Sip event organized by the Wesley Taylor Art Studios, making cute clay sculptures including clay candle holders, roses, and a creative clay figurine like a torso or bear of your choice. 
Indulge yourself to delicious Italian drinks and food available at the restaurant.
Worry not if you are a beginner, there will be instructors available to guide and assist you along your two-hour art workshop.
Further, all of your art supplies are included with the ticket price but you need to pay an extra amount to enjoy the food and drinks available at the venue.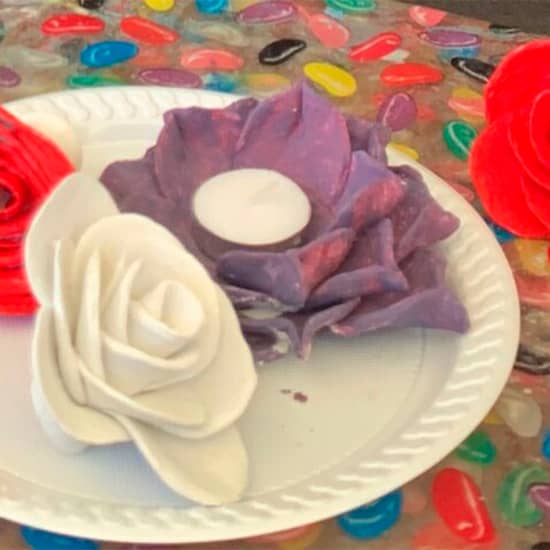 The experience has wheelchair as well as stroller accessibility and this unique event is an excellent choice for those who are looking for pottery classes in Brisbane.
Experience a night of sculpting, hand-building, and pinch potting with your expert instructor and you are allowed to take two to three pieces of your creativity home.
It is a beginner-friendly workshop, where you can learn basic art skills like clay shaping forms, hatching, sticking together, and sculpting with the help of stoneware pottery clay.
Receive one-on-one guidance during the workshop followed by a demo instruction by an artist. In the end, let your handmade masterpiece air dry and carry it back home.
Additional Information
The Brisbane's Clay and Sip in an Italian Restaurant art class is taking place at The Myer Centre in Brisbane and is conducted on various dates and different time slots.
You can select the corresponding time slots according to your desired date that are available in the ticket selector on Feverup.com.
The event will take place for 2 hours and the venue is wheelchair accessible to make it convenient for most of the visitors.
Visitors above 16 years old are eligible to participate in this amusing clay and sip art class in Brisbane. 
Where to Buy Tickets?
To enjoy this delightful experience and try your hands on clay art, buy your tickets now on Fever. Just visit the official website of Feverup.com to reserve your slots now without delay, and all ticket sales are finalized, and no ticket will be refunded, changed, or modified once made.
General admission for an individual (16 years and above) to the clay art class is priced at $29.50.
Immerse Yourself in the Clay Art Class in Brisbane!
What:

Clay and Sip Class in Brisbane.

When:

Numerous dates are available for the class.

Where:

The Myer Centre, located at Brisbane City's 91 Queen Street.

Time:

Varied time slots and the class runs for 2 hours.

Tickets: Available on Fever.
Narayani Bhardwaj is a young and ambitious part-time Web Content Writer in the Icy Tales company. She completed her BCA in Computer Science. Currently, she is pursuing MCA at Chandigarh University. In addition with, she visited a several places and wants to tour the best of the world. She is passionate about travelling either it is natural phenomenal places or the downtowns across the countries. She writes with her passion and desires of travelling the beautiful places in the world. The places merely not include only travelling, the articles she writes, are strictly professional with a touch of an individual's sincerity and feelings on what they are looking for. She has upskilled herself in the field of writing for her audience, and ensures the quality of the content which is relatable in executive as well as distinctive manner. Narayani has worked with a several companies before as a Content Writer and Subject Matter Expert. She has more than a year of experience in the field of Content Writing. Looking forward for great and more opportunities to expand her skills and knowledge.