Australia is a stunning country with a wealth of tourist attractions, making it the perfect vacation spot for all types of tourists.
Australia is a complete travel destination because of its coral reefs, lovely rainforests, vibrant national parks, breathtaking beaches, and scorching deserts. Here are our top 15 famous tourist attractions in Australia that one should definitely visit.
1. Tourist Attractions in Australia
Australia, the world's smallest continent and biggest island, is a haven for travelers. It is a country with astounding contrasts and breathtaking beauty. It's not surprising that Australia appears on many people's travel wish lists.
1.1. Sydney Opera House
Sydney's Opera House, in New South Wales, is one of the most famous tourist attractions in the world. This magnificent structure is shaped like massive shells or voluminous sails on Sydney's Bennelong Point and is listed as a UNESCO World Heritage Site.
The setting of this architectural marvel is breathtaking. Towards the south, Royal Botanic Garden encircles the opera house, and the other three sides are surrounded by water.
Some of the top performing arts events in the nation take place at the opera house. There are several pubs, cafés, and restaurants within for leisure pursuits.
The interior of the Sydney Opera House is interesting, but its majestic design is best appreciated from afar Mrs. Macquarie's Chair at the Royal Botanic Gardens is one of the best locations to photograph this renowned Sydney tourist attraction, or you may take a harbor cruise or boat and photograph it from the water.
1.2. Blue Mountains National Park
Blue Mountain National Park in New South Wales is one of the most prominent tourist attractions in Australia. The park contains various habitats and landforms, such as sandstone cliffs, eucalyptus woodlands, and rainforests.
The Three Sisters, a tall sandstone structure that dominates the Jamison Valley, are the most recognized feature in the Blue Mountains.
One can explore hiking trails, do rappelling, rock climbing, mountain biking, and horseback riding, or take a mesmerizing ride on the glass-roofed Katoomba Railway.
1.3. The Great Ocean Road
The Great Ocean road was built as a source of employment during the Great Depression and spans 243 kilometers along Australia's untamed southeast coast, winding over sheer sea cliffs. It is one of the world's most beautiful drives and runs from Torquay, a surfing destination, to Allansford, a town close to Warrnambool.
The main landmarks not to miss along the route are Port Campbell National Park, home to the rock formations known as the Twelve Apostles, London Bridge, the Arch, and Loch Ard Gorge.
1.4. Kakadu National Park
Situated in the Northern Territory, this is Australia's largest national park. It is among the most visited tourist attractions in Australia. Kakadu is famous for its astonishing fauna.
There is a tonne of awesome things to do here, like looking for crocodiles in the Yellow River, swimming in Jim Jim Falls, viewing ancient Aboriginal rock art in Ubirr, trekking through the jungle, and camping. A picturesque flight is an additional option.
1.5. City of Melbourne
Melbourne, one of the most popular tourist destinations in Australia, is a popular stop for many travelers who are interested in culture. The primary attractions of this elegant city on the Yarra River are its galleries, theatres, restaurants, and boutiques, as well as its uniquely European vibe.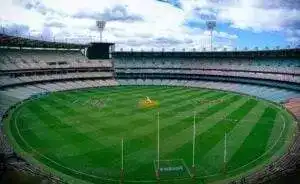 The Royal Botanic Gardens, Federation Square, the National Gallery of Victoria, and the Melbourne Cricket Ground, where sports lovers can enjoy cricket during the summer and Australian Rules football during the winter, are among the city's highlights.
Shopping enthusiasts will enjoy the magnificent Royal Arcade on Chapel and Bourke Streets. Clothing, antiques, produce, and fruits and vegetables can be purchased at Queen Victoria Market and the Melbourne Central Shopping Complex.
1.6. The Great Barrier Reef
The Great Barrier Reef, which is the "world's largest coral reef system," is listed as one of the seven wonders of the natural world. One of the largest living structures in the world, this Coral Sea landmark is listed on the UNESCO World Heritage List.
About 2,900 coral reefs and hundreds of islands and nearby islands make up Australia's Great Barrier Reef, which is situated in the Coral Sea along the coastline of Queensland.
The Great Barrier Reef is one of Australia's top diving and snorkeling locations. Marine life, such as hard and soft corals, tropical fish, and other organisms, are also found in abundance over here. They can also be seen from glass-bottom boats and underwater observation stations.
1.7. The Sydney Harbour
The Sydney Harbor offers you access to many other significant tourist attractions in Australia, in addition to its own natural beauty and tranquillity.
The Sydney Opera House, Manly, Watsons Bay, Taronga Zoo, and the Sydney Harbour Bridge are a few attractions that the Sydney Harbor has to offer.
Sydney Harbor Bridge is the largest steel arch bridge on the entire planet. You may either relax and opt for swimming at the authorized locations nearby or absorb the scenery around you while sailing.
1.8. Bondi Beach
Bondi Beach, which is only 15 minutes drive from Sydney's city center, is a perfect place to experience the city's beach culture. Several visitors and residents flock here to celebrate Christmas and bring in the New Year. It's also a nice place for a stroll or picnic by the sea.
The picturesque Bondi to Bronte coastal walk, which starts at the southern end of the shoreline and continues along the coastline for six kilometers through sandstone cliffs, is a terrific place to take in the sea views. One of the world's oldest surf lifesaving clubs is also located in Bondi.
1.9. Daintree National Park
The Daintree National Park is located in far north Queensland and is one of the world's oldest ecosystems. The Eastern Kuku Yalanji Aboriginal people own the land, and several of its natural characteristics have spiritual importance.
The park encompasses two main sections: Mossman Gorge, where crystal-clear streams flow over granite rocks, and Cape Tribulation, one of the most beautiful tourist attractions in Australia.
Along the pristine sandy beaches of the Coral Sea, jungle meets the reef. This stunning stretch of shoreline is one of the few places on the planet where two of the world's most diverse ecosystems collide.
Most of Daintree is  Wet Tropics of Queensland World Heritage Site as its habitat is among the most ancient in the world. Crocodiles, trees, kangaroos, ratites, and giant blue Ulysses butterflies may be found among the park's 18,000 varieties of vegetation.
1.10. Cradle Mountain Lake
A tourism gem of Tasmania and a paradise for environment enthusiasts is Cradle Mountain-Lake St. Clair, National Park. The rugged national parks consist of a glacier-carved landscape with sparkling lakes, rugged dolerite cliffs, and deep woods. Mount Ossa, Tasmania's highest point, serves as one of the park's most prominent attractions.
One can go hiking at the Lake Dove Walk, which offers stunning views of Cradle Mountain, and the Weindorfer Walk, a lap through thick woodlands.
1.11. Fraser Island
Fraser Islands makes for the most well-liked tourist attractions in Australia. This is the world's largest sand island. There is an endless stretch of sandy coastlines, turquoise lakes, green rainforests, undulating sand dunes, and intriguing wildlife over here.
It also boasts dolphins, whales, and sharks among its abundant marine life. The magnificent vistas are broken up by over a dozen brilliant freshwater lakes, the most well-known of which are Lake Wabby and Lake MacKenzie.
1.12. Kangaroo Island
Kangaroo Island is one of Australia's most beautiful and unique destinations. On this unspoiled island in South Australia, one may spot koalas clinging to the aromatic eucalyptus trees, sea lions and penguins in the sparkling seas, and kangaroos bouncing along the sandy shoreline.
The main draws of Kangaroo Island are crafted by nature. The Admirals Arch and the Remarkable Rocks, two remarkable wind-sculpted rock formations, are located in Flinders Chase National Park on Kangaroo Island.
There are extensive cave networks. It also has a picturesque hiking pathway along high sea cliffs, where in virgin woodlands, one may explore towering dunes and look for weird and wonderful wildlife.
1.13. Uluru-Kata Tjuta National Park
Uluru, also known as Ayers Rock, is located in Australia's red center. Uluru is one of the most fascinating and intriguing tourist attractions in Australia. Indigenous Australians revere the big red sandstone rock in the middle of the desert which is listed as a UNESCO World Heritage Site.
This impressive red monolithic sandstone rock, which is part of the Kata Tjuta National Park, is among Australia's top locations for hitchhiking.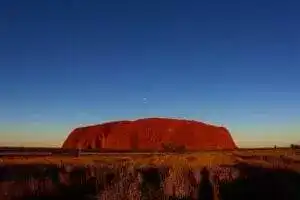 The park also has red, dome-shaped rocks known as Kata Tjuta (the Olgas). Tourists often visit to observe how Uluru and Kata Tjuta's hues change as the sun descends in the sky.
1.14. China town-Sydney
China Town is one of Australia's most fascinating urban neighborhoods and is situated in the southern part of Sydney's Central Business District. This little neighborhood is located directly in the middle of Doxon Street, which connects Central Station with Darling Harbour.
In Chinatown, you can indulge in Chinese culture and traditions and participate in a variety of year-round events. The unique stores in Chinatown, where one can purchase exclusively unique items, set it apart from other neighborhoods.
1.15. Carlton Gardens
The Royal Exhibition Building and the Carlton Buildings are among two tourist attractions in Australia that are listed as World Heritage Sites. These are among the oldest sites and still serve as tourist attractions in Australia.
The heritage site Carlton Gardens, a favorite spot for picnics and barbecues, is a habitat for many species, such as brushtail possums.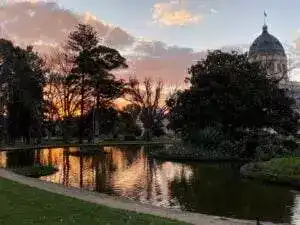 2. End Note
Apart from the tourist attractions in Australia listed above, one may also plan to explore many other locations, like Cable Beach, the Wild Life Sydney Zoo, Hyde Park, the Heide Museum of Modern Art, the Gold coast, and St. Mary's Cathedral.
Everyone will find something to enjoy along Australia's coastline. Although some of these locations may not be as well known as others, they are all as beautiful and significant.