National parks have been created through the ages for the sole purpose of preserving magical places and wildlife. Freycinet National Park, no doubt, falls under the category with unique magic of its own.
Inhabiting most of the Freycinet Peninsula on Tasmania's east coast, this park consists of dramatic pink granite peaks, secluded bays, white sand beaches, and an abundance of wildlife. Here your walks will lead to bays and beach strolls, while the deep waters will lure you in for swimming, snorkeling, and kayaking.
The main body of the national park stands upon the southern tip of the Freycinet Peninsula. It takes in friendly beaches by stretching from the east coast of Freycinet Peninsula to the coastal town of Bicheno. With Mount Field in the count, Freycinet national park is Tasmania's oldest park. The park is renowned for the stunning beauty of Wineglass Bay- its crystal clear waters and white beach.
Beyond the perfectly shaped Wineglass Bay, there's so much to uncover at Freycinet National Park. There is a dramatic diversity in the coastal landscape with rocky coves and surging surf around one corner while sheltered waters and friendly beaches around the park.
The more you explore Hazards beach- the magnificent granite mountain range that emerges from the sheltered turquoise bays, the more you get to know that they provide a breathtaking backdrop that can only be seen around Freycinet National Park.
Rising from Tasmania's east coast is the beautiful Freycinet Peninsula. Freycinet National Park is surrounded by azure bays and white sand beaches, which protect a scenic array of flora and fauna.
1. Freycinet And Its Cultural Heritage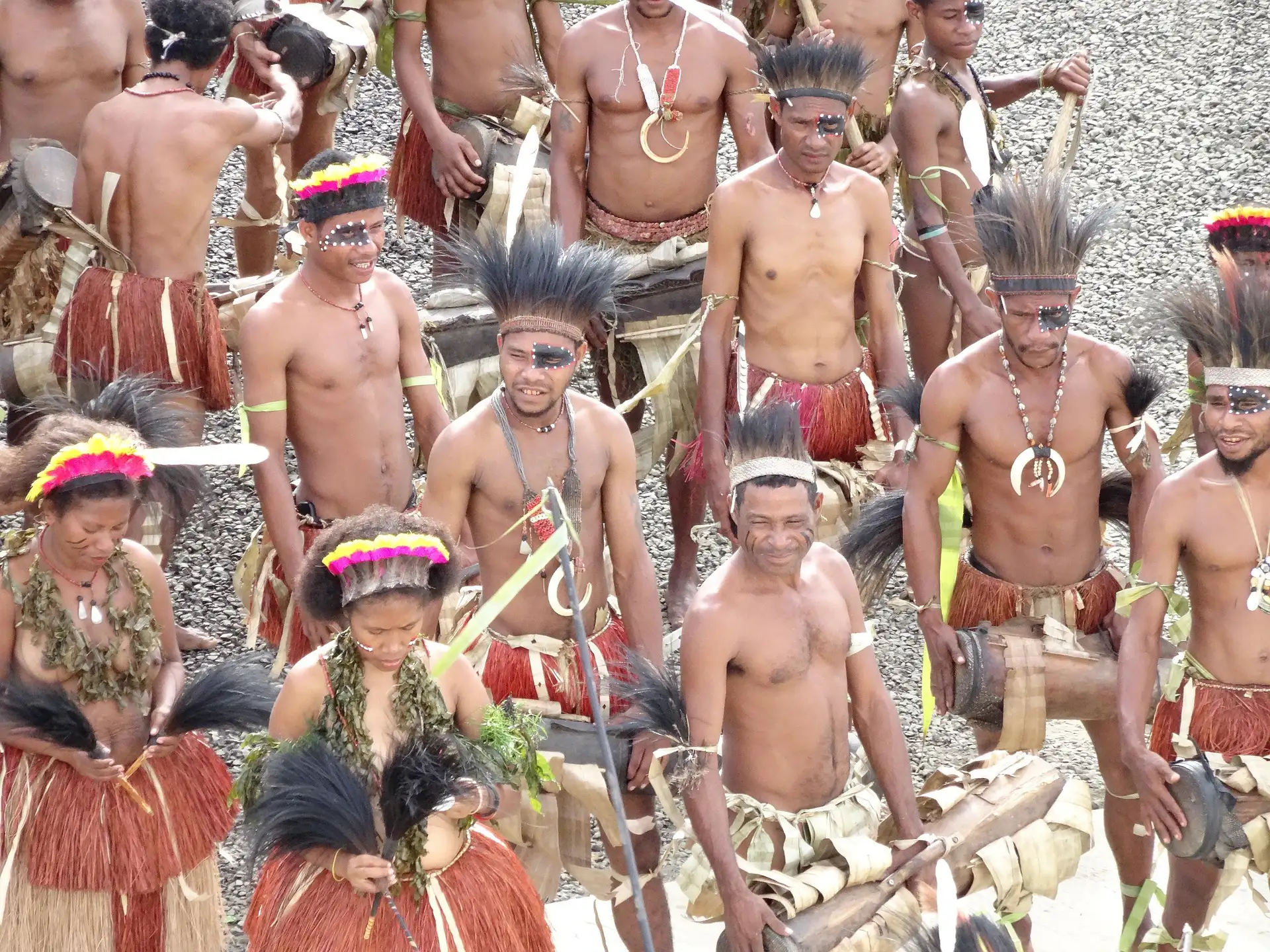 In 1816, a Captain named James Kelly on Schouten Island recorded a party of Aboriginal people. Today, along the dunes, estuaries, and coastlines, significant Aboriginal sites are found. These sites have a strong connection with Tasmanian aboriginal people and visitors are requested to appreciate this significance.
Since the early years of European settlement, tin and coal miners, pastoralists, and whaling parties have lived and worked on the Freycinet Peninsula. They all form a cultural heritage of the place and the park.
2. Nature And Its Conservation Around Freycinet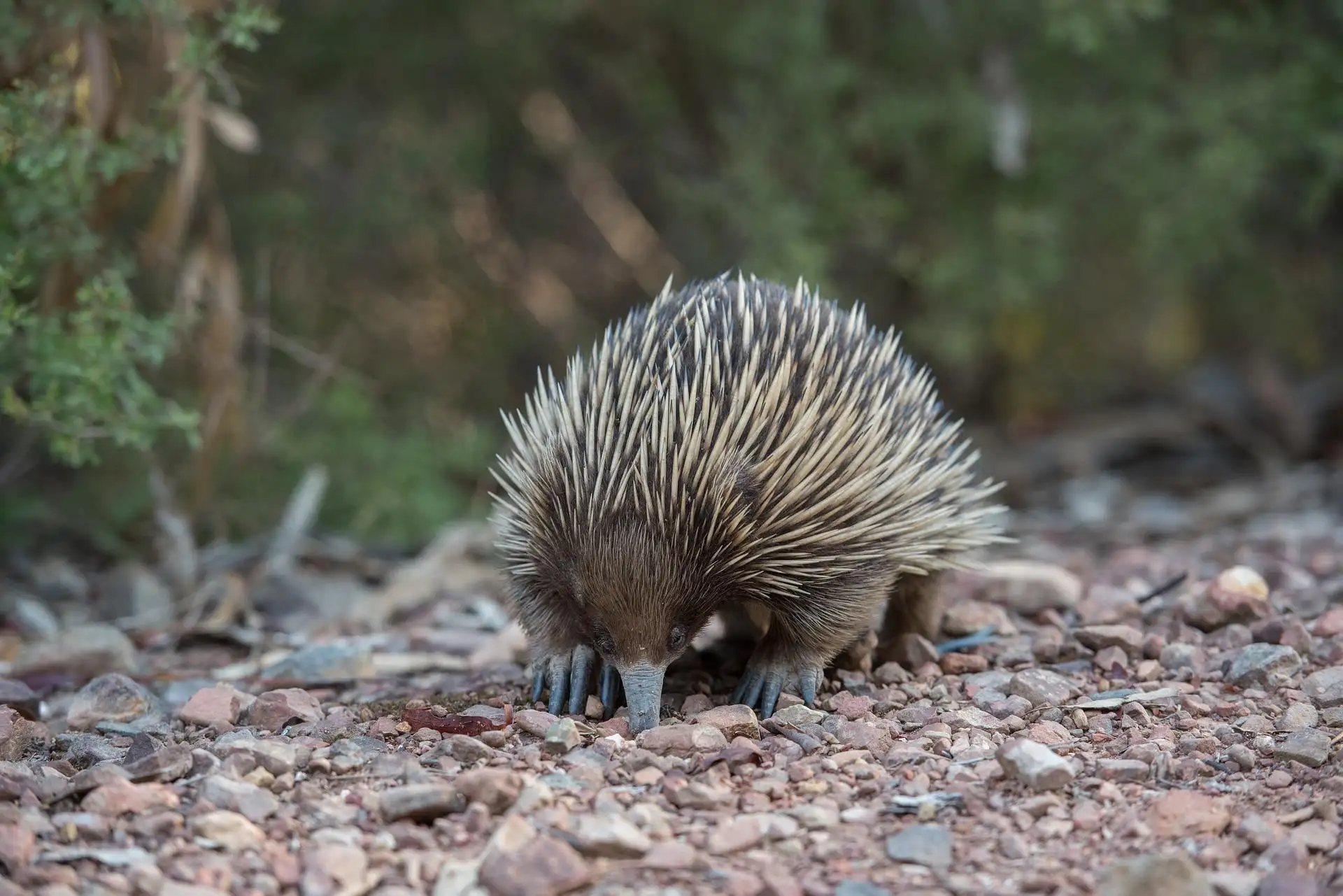 The area surrounding Freycinet is best known for its scenic coastal areas. The waters here are visited by whales, the land is graced by mammals such as Bennet Wallabies, pademelons, and Echidnas, while some rocks are home to resting seals.
Freycinet is the best place to sight birds such as smaller species like nectar-feeding birds and large predator species of birds. You may be lucky enough to sight a white-bellied sea eagle gliding overhead if you're at Wineglass Bay and Cape Tourville.
3. Trails To Hike When You Enter Freycinet
The best thing you can do after arriving at Freycinet National Park is hiking! Be it a bushwalker or a hiker, with plenty of trails to explore, it is best to know where all the trails depart from.
You will want to head from Coles Bay down to Freycinet Drive, passing the Visitor Center, and then continuing all the way to the end. They have a parking lot for the cars you will leave behind.
The Wineglass Bay Lookout Track
The Wineglass Bay Lookout Track is one of the most popular walking tracks in Freycinet National Park. With an easy stroll on the wide ground, the lookout is situated between two of the three dominant granite peaks: Mount Mayson and Mount Amos; The Hazards. At the viewpoint, there's an elevated boardwalk perfect for admiring Wineglass Bay.
To enjoy Wineglass Bay's lookout perfectly, continue down to Wineglass Bay and take 1000 steps down the lookout point of the beach. Though this track is steeper, it will be worth it.
Mount Amos Climb
Mount Amos hike is the best option if you are looking to admire the best views of Wineglass Bay. You'll need to climb a rather steep granite slab to reach there.
There isn't a clear walking track to follow but a route marked by yellow reflective arrows that lead you to the summit. These arrows can be a bit tricky to follow at night so don't forget to bring along a flashlight!
Isthmus Track to Hazards Beach
Isthmus's track to Hazards Beach is fairly underrated among trails. This trail can be reached through the northern end of Wineglass Bay. First, you'll walk up to the Wineglass Bay L, Lookout, walk down 1000 steps to the beach and continue 1.4 KM on a track to Hazards Beach.
Hazards Beach is among the beautiful beaches in Freycinet National Park. With a hiking distance of 1oKM return, this trail will only take 3-4 hours of your time and let you enjoy both, the beach and the trail, of Freycinet Peninsula.
Hazards Beach Circuit
If you exclude Mount Amos, then the Wineglass Bay and Hazards Beach Circuit is the best day walk in Freycinet National Park. This circuit allows the visitors to experience diversity such as the Wineglass Bay beach, Wineglass Bay Lookout, the Isthmus track, Hazards Beach, and the scenic coastal route over the Great Oyster Bay.
This circuit is best completed in an anti-clockwise direction. You start by climbing the lookout and then descending to the beach. Then the circuit crosses the Freycinet Peninsula on the Isthmus track and loops back around the Hazards through the coastal track.
Cooks Beach Track
With the same route as that of Hazards Beach track, Cooks Beach track stretches south along the beach next to the cove. Cooks Beach offers a free campsite with all basic amenities.
With a hiking distance of 24KM return, it takes a total of 8 hours to complete this hike with over 2 days of camping at Cooks Beach. Once at Cooks Beach, you can even drop your packs and continue your walk to Bryan's Beach, adding a 5KM to your walk.
Mount Freycinet Summit
Hiking Mount Freycinet Summit is difficult as the trail is steep. Being the tallest mountain in Freycinet National Park, the peak altitude offers a breathtaking view of the entire Freycinet Peninsula.
The views are paranormal as they span both directions. Wineglass Bay can be seen from the distance. To the east, you'll be stunned by the peaks of Mount Graham, and to the south, you'll stretch your gaze along the remote southern coastline of Freycinet National Park.
Mount Graham Summit
The Mount Graham Summit is a part of the Freycinet Peninsula circuit. However, this summit can also be an out and back trail through Wineglass Bay. Though, due to its distance of 22KM, it's best to complete the circuit overnight.
At the southern end of Wineglass Bay, there's a free campsite. Mount Graham Summit offers scenic views of Mount Freycinet and is a few meters shorter.
Cape Tourville Circuit
If you are a lazy hiker and are looking for easy walking tracks, then the Cape Tourville circuit is the best option for you. With a hiking distance of 600M, this track is elevated, mostly flat, and has no steep ascents.
Cape Tourville circuit takes you to an automated lighthouse. It overlooks sites such as the Hazards, the Wineglass Bay, and a rocky offshore.
If you want to watch whales completing their yearly migration to and from Antarctica, then the Cape Tourville lookout is perfect for you.
Sleepy Bay and Gravelly Beach Track
To wrap up the list of walking tracks in Freycinet National Park, this track that begins at Sleepy Bay and continues to the right before descending to Gravelly Beach is an easy stroll.
With a hiking distance of 1.5KM return, this trail takes 30 minutes of your time. The track is elevated and mostly flat. So, for those of you who can't climb steep trails, this track is for you!
4. Places To Stay At For Walks And Hikes Near Coles Bay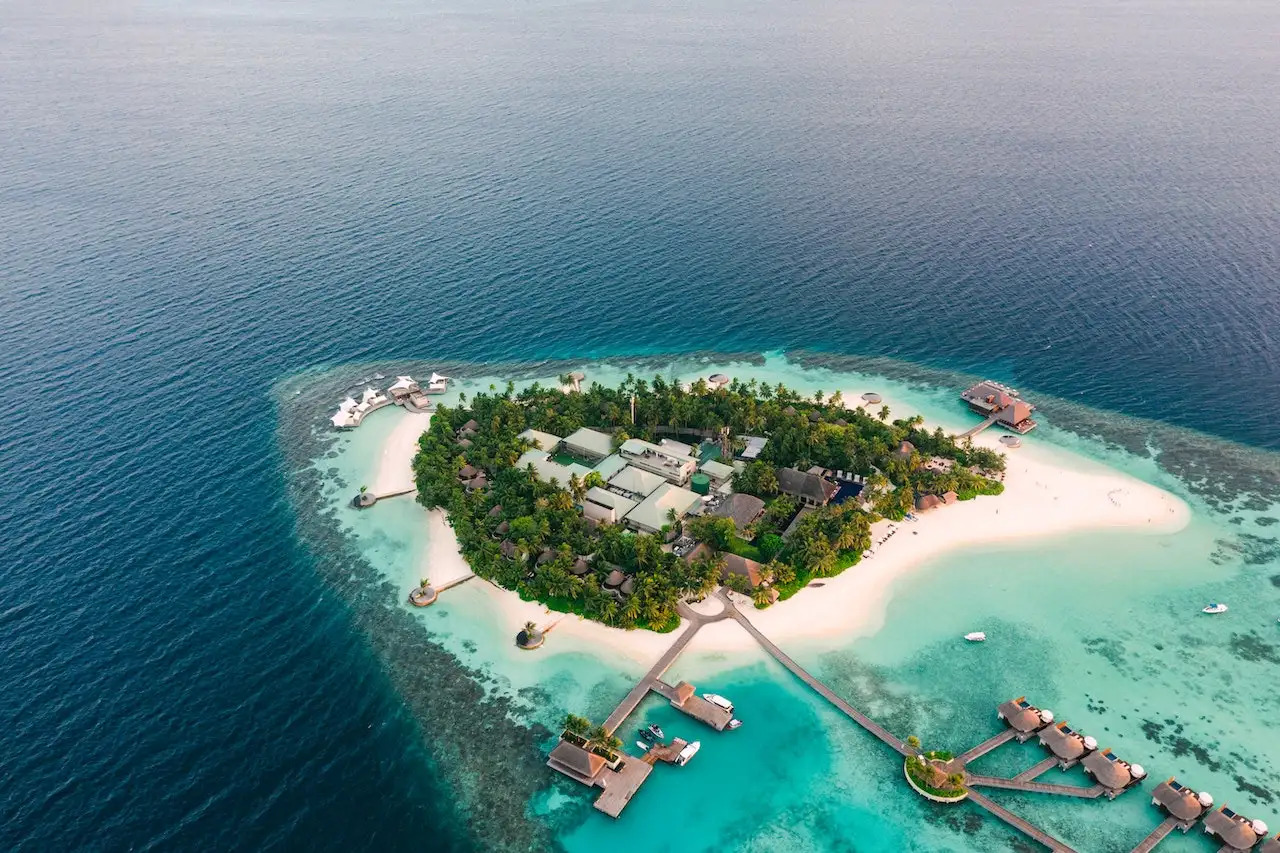 Picnic Island
While hiking, you'll need places you can stay near the walking tracks. What better than a private island?
Picnic Island is a beautiful island just off Coles Bay. Here, visitors can have the entire island to just themselves. Rustic waterfront cabins along with the fully equipped kitchens and living area are some luxuries this island provides you.
With a visit to the Picnic Island around Coles Bay, you can have your own private island. Isn't that just like a dream come true?
Freycinet Lodge
Freycinet Lodge is located in a waterfront location within the Freycinet National Park. It offers a luxurious cabin-style accommodation that also includes two restaurants and a bar.
To curb your hunger, there's a buffet breakfast included in the pack. Freycinet Lodge gives you the best spots to begin your trails in Freycinet National Park.
Eagle Peaks
Another option for accommodation near Coles Bay for Freycinet walking trails is Eagle Peaks. This place provides an amazing WiFi connection along with free private parking near Coles Bay.
As an optional unit style accommodation, it features a dining and seating area with a fully equipped kitchen, and a great scenic view at your doorstep.
Wineglass Bay Cruises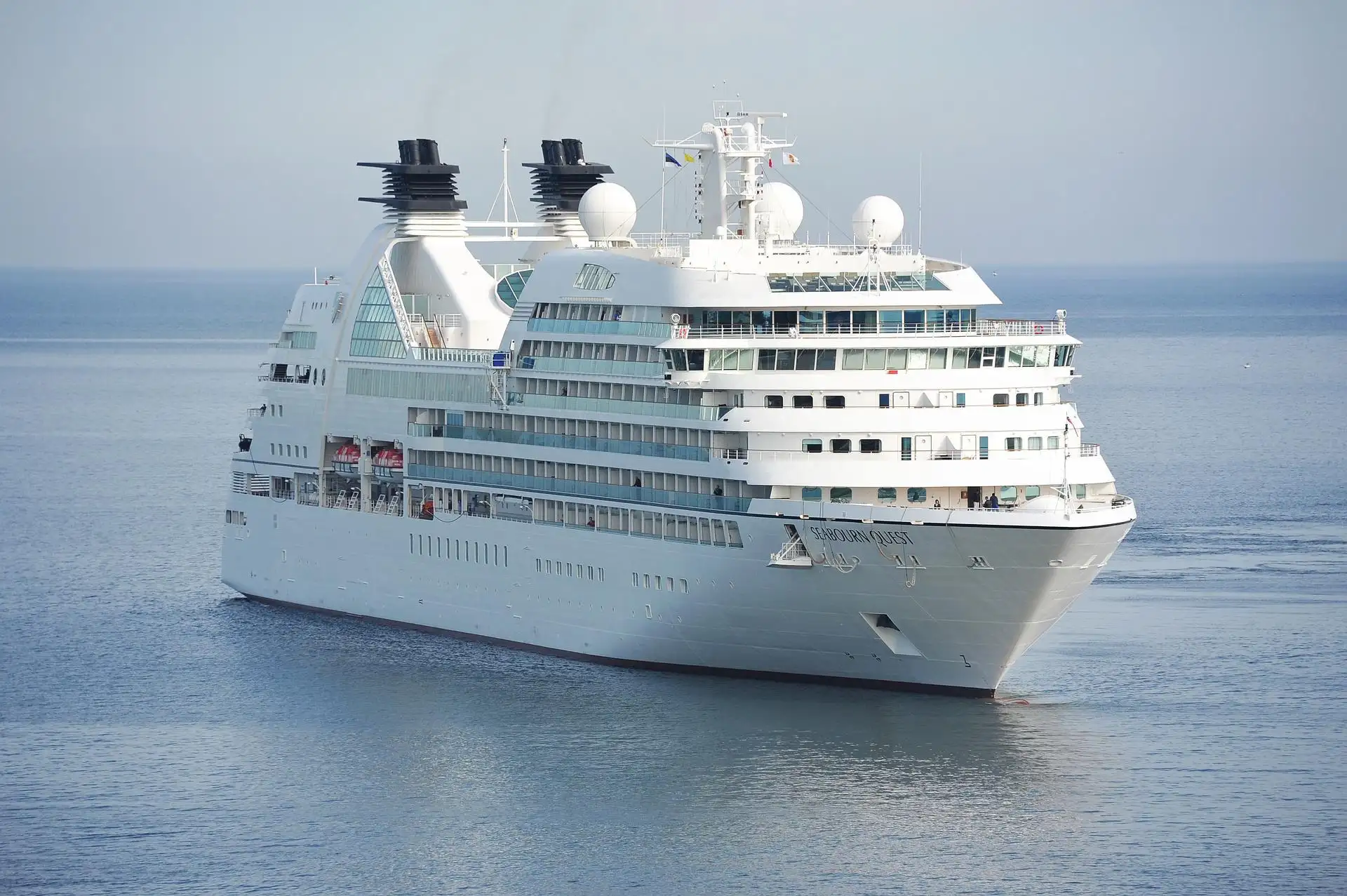 With the rise of the tourism industry, you can enjoy various cruises on your visits to national parks.
On the provided Catamaran trip, you sail out from Coles Bay, rounding the tip of the peninsula. Then you cruise into Wineglass Bay for lunch and enjoy the ultimate scenic coast view.
Freycinet Adventures
Sea kayaking provides you with the perfect way to explore Freycinet National Park's tranquil waters and coastline. You can paddle across the Hazards on the 3-hour guided kayak tour. While kayaking, you get to enjoy the view of rising peaks and a stop ashore at beautiful Honeymoon Bay.
Tourism Australia has progressed enough to run a variety of sea kayaking experiences which are recommended if you are new to paddling.
5. Coles Bay
The coastal town of Coles Bay is surrounded by granite peaks of Hazards mountains and the Great Oyster Bay. This is an excellent base where you can relax in accommodations and have a true beach holiday.
Freycinet National Park is a short drive from Coles bay and together, both are a hub for outdoor experiences. You can visit Coles Bay restaurants to enjoy delicacies and gourmet dinners of fresh local ingredients. You can also visit a local producer to sample drooling East Coast delicacies- especially East Coast Oysters, mussels, scallops, and rock lobster.
6. Camping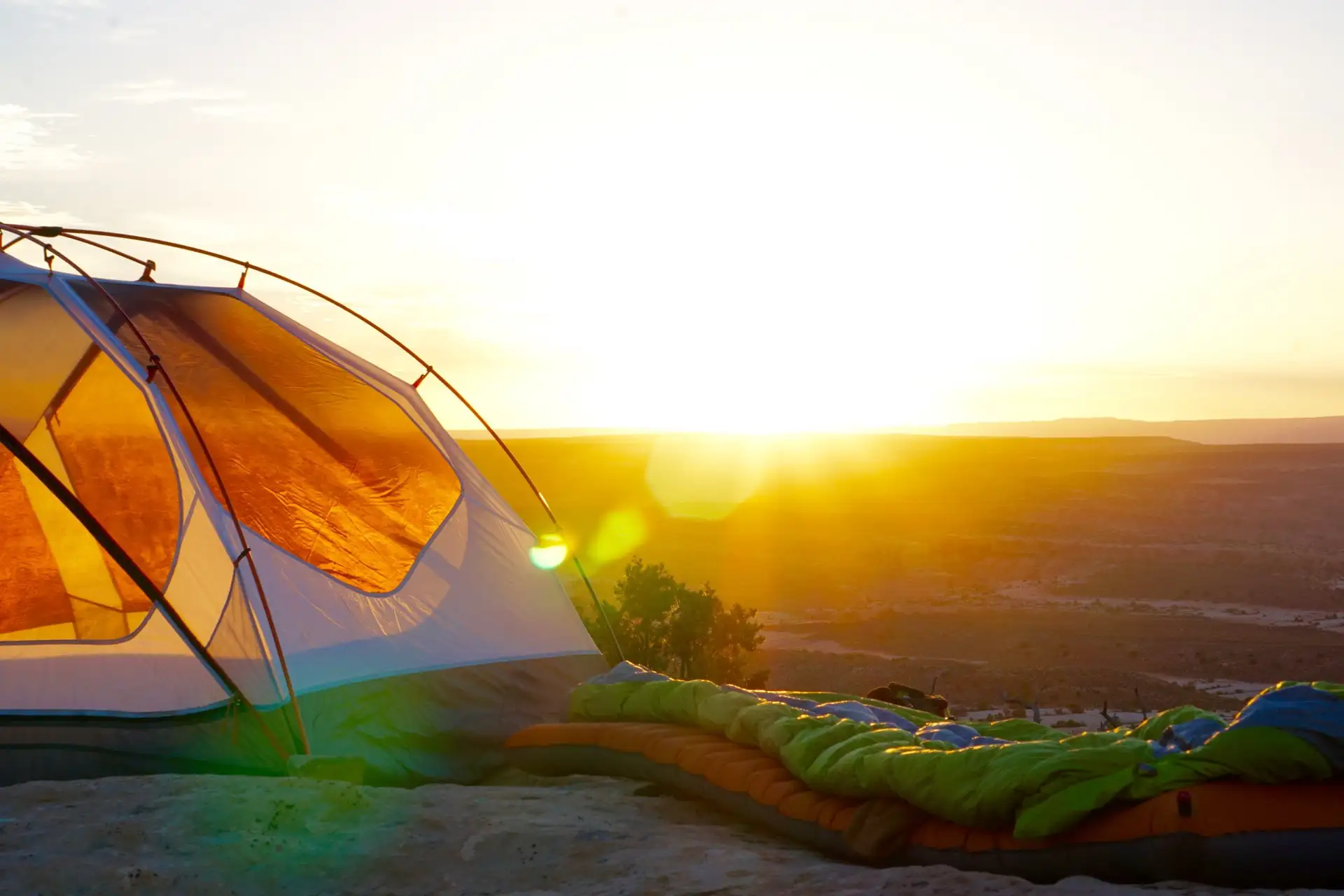 So you arrived at Freycinet National Park but didn't camp? Fret not.
At Richardsons Beach, Honeymoon Bay, Ranger Creek, and the Friendly beaches, you can enjoy beachfront camping in this park. During the summer school holidays and Easter, a ballot system operates for sites at Ranger Creek, Honeymoon Bay, and Richardsons Beach. after which, the ballot is drawn in August.
Campers must pay camping costs and possess a current Tasmanian National Parks Pass.
A ten-minute walk away in Coles Bay are stores and other amenities. From the parking lot four kilometers distant, bushwalks to Wineglass Bay and the Freycinet Peninsula begin.
Check the availability of drinking water before traveling; it can change throughout the year. The staff at the Freycinet Visitor Centre, which is located inside the park's entrance and opens every day from 0900 to 1700, will help you with your inquiries.
If you need places to stay near, there's plenty of accommodation near Coles Bay at the park's edge for you to settle in.
7. Visitor Centre
Just within the main entrance of Freycinet National Park, the Freycinet Visitor center introduces the region's cultural heritage through displays and other creative means. With a friendly staff, the center is on hand to assist with visitors' inquiries. Accessible to the public, the center has wheelchair accessible circuit track.
The shop at the center issues park passes and needed information. It also sells outdoor equipment, souvenirs, postcards, clothing, and natural history books. A visit to the visitor center is quite needed as a parking pass is required for your entry to Tasmania's national parks.
Conclusion
With this guide, you have the ultimate knowledge of how to navigate through Freycinet National Park and its surroundings. From scenic trails to luxurious accommodations, this national park offers you a visit of a lifetime. With beaches, kayaking, and hiking, you get to enjoy the best of nature at Freycinet National.
So, who's stopping you from booking a ticket?
Also read Tallest Mountains in Australia.