The Princess Diana: Accredited Access Exhibition – Melbourne is an iconic royal exhibit, being held at Tea House, 28 Clarendon St, Southbank in Melbourne, offering untold stories and photographs of the world's most renowned princess, Princess Diana, organized on various dates and time slots.
About the Exhibition of Princess Diana
Immerse yourself in one of the best exhibits in Melbourne where two generations of worldwide renowned royal photographers, Anwar Hussein with his sons Samir and Zak will share their experiences of Princess Lady Diana and her family for the first time.
Princess Diana is known to be the most photographed human in prolonged history as she almost grew up in the public eye.
Anwar Hussein was one of the royal photographers who captured the most important and biggest moments of Princess Diana's life, and later, his two sons joined his family business of royal photography too.
Get a chance to hear the life story of Princess Diana from their perspectives including what they saw, what they witnessed, and what they heard closely with their experiences.
Learn the fascinating facts and details in-depth that you have never heard as a hardcore Princess Diana fan or a knower.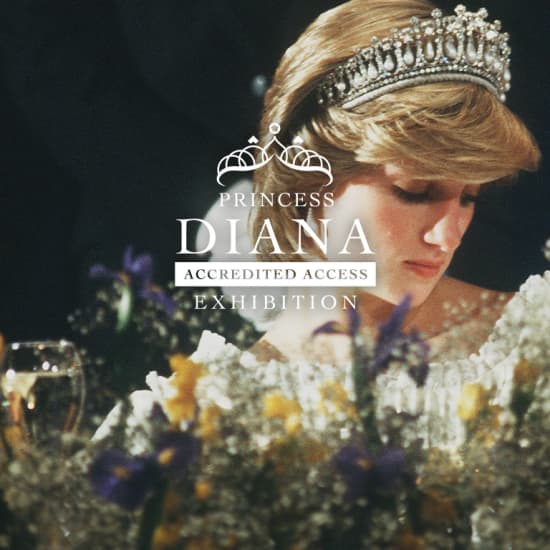 What to Expect?
Get ready to be transported to the most spectacular moments of the life of the Princess of Wales via eight tailored themes and view the intimate photographs of Diana with her family which were captured by the royal photographers for two generations.
Indulge with the magnificent visual journey filled with extraordinary murals, bespoke art installations, and impressive images.
An unmissable opportunity as you will be guided by the royal photographers towards the stories of Diana and her family that you have never heard before along with first-hand intimate accounts.
This Fever exclusive event offers the Princess Diana exhibit merchandise, which is available on-site for sale.
Additional Information
Explore an incredible exhibit of Princess Diana: Accredited Access Exhibition – Melbourne, which is taking place at The Tea House, where you can go through the stunning images of Princess Diana for 60-90 minutes.
The exhibit is arranged on various dates and multiple time slots to make it more convenient and accessible for the visitors on their desired date and time, which you can directly select from the ticket selector on Fever.
The exhibition is accessible for all ages and the venue is wheelchair accessible so that more people can experience this exhibit.
Where to Buy Tickets?
To indulge yourself with the Royal exhibit of Princess Diana in Melbourne, avail of your ticket on Fever, just simply visit the official website Feverup.com to get the tickets at an exclusive price, and book your slots from the ticket selector.
The standard admission to the exhibit includes an entry to the experience.
A general ticket for adults above 16 years is priced at $35.00 per person, whereas children aged from 8 to 15 years can get the tickets at $12.00 per child, and a student/senior ticket is priced at $29.00 per head.
A special package known as Family Bundle that includes two adults and two kids is priced at $19.00 per person and the Group Bundle, consisting of a minimum of ten tickets is priced at $29.00 per person.
Details to Remember About Princess Diana: Accredited Access Exhibition in Melbourne
What:

Princess Diana: Accredited Access Exhibition in Melbourne.

When:

Numerous dates are available.

Where:

The Tea House, located at Melbourne's 28 Clarendon St, Southbank.

Time:

Numerous time slots.

Tickets:

Book Your Slots on Fever.
Narayani Bhardwaj is a young and ambitious part-time Web Content Writer in the Icy Tales company. She completed her BCA in Computer Science. Currently, she is pursuing MCA at Chandigarh University. In addition with, she visited a several places and wants to tour the best of the world. She is passionate about travelling either it is natural phenomenal places or the downtowns across the countries. She writes with her passion and desires of travelling the beautiful places in the world. The places merely not include only travelling, the articles she writes, are strictly professional with a touch of an individual's sincerity and feelings on what they are looking for. She has upskilled herself in the field of writing for her audience, and ensures the quality of the content which is relatable in executive as well as distinctive manner. Narayani has worked with a several companies before as a Content Writer and Subject Matter Expert. She has more than a year of experience in the field of Content Writing. Looking forward for great and more opportunities to expand her skills and knowledge.