Get ready to have this once-in-a-lifetime experience in Adelaide, the Rock Climb, Zipline, and Mega Swing Experience at the Woodhouse Activity Centre, available on multiple dates and time schedules.
Enjoy this adventurous experience for approximately one and a half hours at the Mount Lofty Adventure Hubs and avail of your tickets on FeverUp.com.
Get a close view of the beautiful forest of the Woodhouse Activity Centre on the 324 m zipline, South Australia's longest zipline.
Try out the 15-meter rock climbing and abseiling wall and enjoy the unique and thrilling Mega Swing of three persons. Feel the vibe at one of the most beautiful and exhilarating parks in Australia. 
The Mega Swing Experience
Prepare yourself to enjoy 3 adventures at once, which include a 3-person mega swing, ziplining, and rock climbing in the middle of the beautiful forest.
A thrill-seeking experience is waiting for you to immerse yourself in the beauty of the nearby streams and forest of Piccadilly and overcome your fears.
If you are a beginner, you don't need to worry, as professional and experienced guides will be there to help you conquer your fears and encourage you towards this awestruck experience.
All safety equipment will be provided by the team like safety ropes and helmets and additionally, the experience will last for 90 minutes and ensure that each participant can get one trial of each adventurous activity.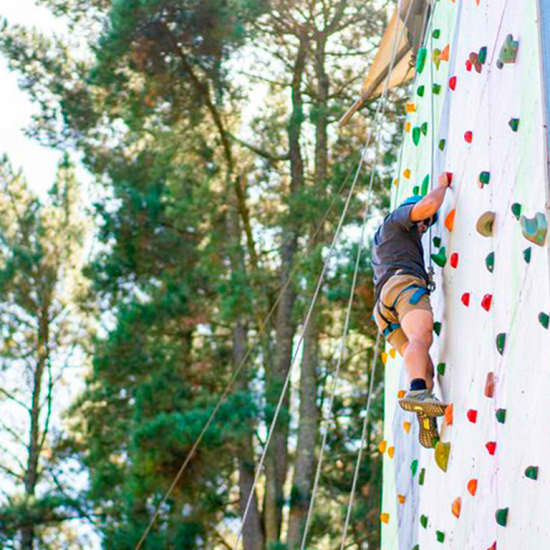 Don't miss this amazing opportunity to experience Australia's longest ziplining.
The gathering point for the visitors is the Mount Lofty Adventure Hub which is situated on the Woodhouse Activity Centre's grounds. The activity session will begin and end at the same meeting point.
Additional Information
These adventurous experiences are highly recommended for thrill seekers and those who want to try new audacious activities.
The event is conducted on various dates and many time slots are available that you can select directly from the ticket selector while purchasing the tickets.
It is taking place at Woodhouse Activity Centre in Adelaide. The duration of the experience per ticket or individual is approximately one and a half hours.
People only above 18 years are permitted to be a part of this amusing event and the area is wheelchair accessible. So, don't stop yourself and get ready to be limitless.
Further, a moderate fitness level for every individual is required and the experience is not recommended for people with serious medical conditions, pregnant women, and persons with heart problems.
Where to Buy Tickets?
To get this adventurous experience buy your tickets on Fever. Simply visit the official website Feverup.com and get your tickets at an exclusive price.
Select your desired date and time slots directly from the ticket selector. All sales are finalized for this event and no ticket will be refunded, changed, or modified.
An adult ticket includes a minimum of one attempt to ziplining, climbing, and mega swing. So, what are you waiting for? Book your slots now on Fever.
Tickets Price:
Time to Participate in the Zipline, Mega Swing, and Rock

 Climbing

 in Adelaide Today
What:

Rock Climb, Zipline, and Mega Swing Experience.

When:

Various dates.

Where:

At Woodhouse Activity Centre, located at Piccadily's 37 Spring Gully Rd, Australia, 5151.

Time:

Multiple time slots are available.

Tickets:

Available on Fever.
Narayani Bhardwaj is a young and ambitious part-time Web Content Writer in the Icy Tales company. She completed her BCA in Computer Science. Currently, she is pursuing MCA at Chandigarh University. In addition with, she visited a several places and wants to tour the best of the world. She is passionate about travelling either it is natural phenomenal places or the downtowns across the countries. She writes with her passion and desires of travelling the beautiful places in the world. The places merely not include only travelling, the articles she writes, are strictly professional with a touch of an individual's sincerity and feelings on what they are looking for. She has upskilled herself in the field of writing for her audience, and ensures the quality of the content which is relatable in executive as well as distinctive manner. Narayani has worked with a several companies before as a Content Writer and Subject Matter Expert. She has more than a year of experience in the field of Content Writing. Looking forward for great and more opportunities to expand her skills and knowledge.